Brains in a Dish at Cooper Gallery and Glass Works Digital Space, Barnsley
Maja Lorkowska, Exhibitions Editor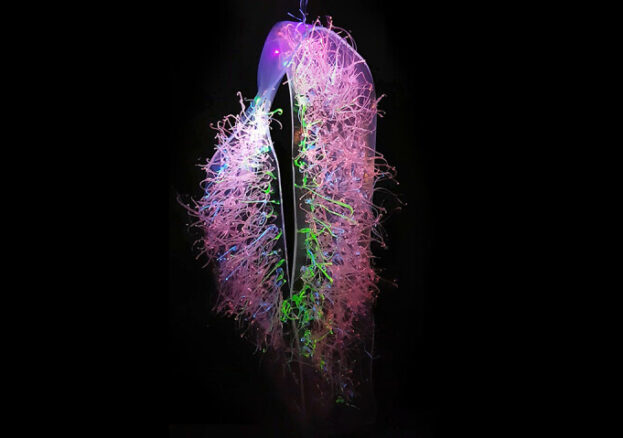 Immerse yourself in large-scale kinetic installations of glass and light opening at Barnsley's Cooper Gallery and Glass Works Digital Space: Brains in a Dish presents creative responses to dementia research.
The exhibition is the result of seven years of research, engagement and collaboration between artist Charlie Murphy, Professor Selina Wray's dementia research team at University College London, and electronics engineer Robin Bussell.
Professor Wray uses cutting-edge technology of working with stem cells to investigate the causes of dementia on a cellular level. Brains in a Dish is a captivating visual exploration of the ever-evolving techniques in bioengineering which, quite literally, grow brain cells in a dish.
Sculptor and installation artist Charlie Murphy has created a number of extremely delicate, colourful glass sculptures which come to life with the help of digital tools such as image projections, robotic lasers and body recognition software. The sculptures are inspired by images of the cells and the choice of glass as a medium works to emphasise their intricacy and fragility. Professor Wray points out that while they're very beautiful objects, their fragility helps us to recognise just how delicate these cells actually are in our brain.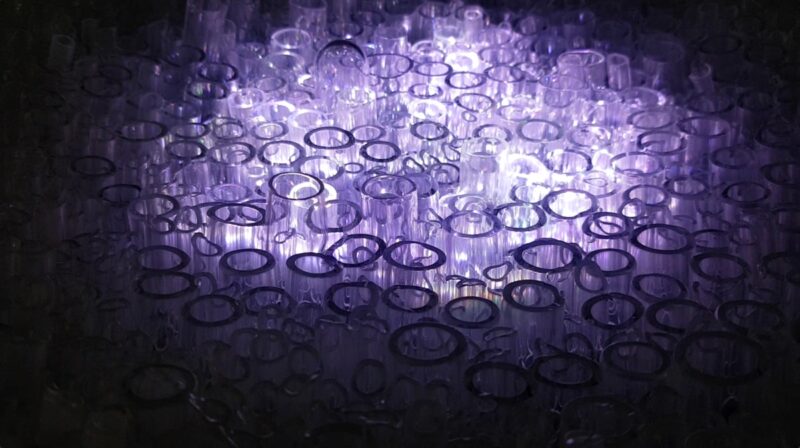 This creative response to complex dementia research makes it more accessible to audiences of all ages, and allows visitors to learn more about the brain and the processes utilised in the study. Working in the realm of art rather than exclusively science ensures that the team can reach a wider audience from outside of the strictly scientific community, and celebrates the overlap between the two fields.
The exhibition is accompanied by free creative activities for gallery visitors, people living with dementia, local schools and community groups. These include glass blowing, laser programming and cell-decorating workshops, all designed for the participants to gain a deeper understanding of dementia and the ongoing research.
Brains in a Dish promises to be a powerful aesthetic experience that celebrates collaboration and illuminates the depths of scientific study.