Canoeing and Kayaking on the Mersey
Carmel Smickersgill, Tours & Activities Editor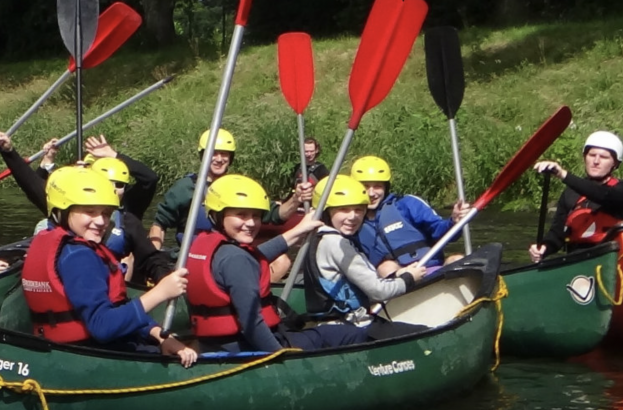 It's easy to think of Manchester as a concrete jungle with limited access to wilder outdoor activities. However just a short drive, tram, or bus from the city centre is the River Mersey. Starting in Stockport and flowing through Northernden, Didsbury, Chorlton and Sale, it carves an oasis of green tranquillity into the suburbs of Manchester's urbanised core. Although it's a lovely spot for a long walk, there surely isn't a better way to appreciate this waterway by getting on top of it with a guided canoeing or kayaking trip.
Thrill seekers and experienced paddlers won't be disappointed
You can hire a range of canoes and kayaks from Venture Out with the option of guided assistance or just hire. If it's your first time on the water you may want to try a rafted canoe. These are impossible to capsize and a sociable way for groups to explore the river. For those who are more experienced, you may want to try a kayak. The river is Grade 1 (so not too scary) and depending on which route you take you can navigate some Grade 1-2 rapids. So thrill seekers and experienced paddlers won't be disappointed.
One of the more popular trip options is the Metrolink Paddle, this route begins and ends at two tram stops (very useful, as transport to either end of the river isn't included). Starting in Burnage and ending up at Jackson's Boat pub, this particular paddle puts you in prime position to enjoy a pint at the end of it. It takes roughly 2.5 hours on the water without breaks and is manageable for most groups. However, it can prove challenging for younger children.
For those who want to go the whole way, you can join Venture Out for the Full Mersey. This is a full day on the water and can take up to 5 hours. Previous experience of canoeing and kayaking is advised for this more ambitious trip as you'll encounter rapids along the way. It is, however, a very rewarding way to appreciate the twists and turns of this mostly calm river and the diverse wildlife it supports.
Click the link for further information about other trip options.