Candle making at Cheshire Workshops
Carmel Smickersgill, Tours & Activities Editor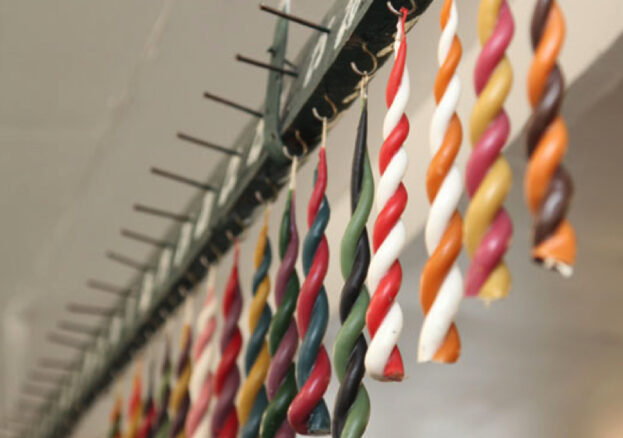 Formerly known as the Candle Factory, Cheshire Workshops are welcoming people of all ages and interests, to have a go at candle making this summer. Their accessible and friendly workshops are led by the experts so you can be sure you're in safe hands.
A twin or triple twist candle using a choice of different colours
With a long history of candle crafts in the area you can create your own burnable art, whilst learning about the process and the history behind each stage. It's a fun and enjoyable activity for every age, with parents, children and grandparents able to have fun and get creative with candles side by side. Beeswax candle crafting is also available for those under 5, meaning no one gets left out. You'll have the chance to make a twin or triple twist candle using a choice of different colours. Once you've learnt the new skills involved, you can really have fun playing with colour and form.
Views of the stunning Cheshire countryside
Alongside candles there are plenty of other crafts to try at Cheshire Workshops. You can make the most of your visit with one of their activity packages. In these, you can paint ceramics, decorate upright candle holders and fill sand bottles.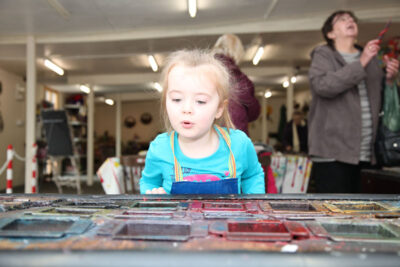 In addition to the candles you'll make, the expert candle makers have a range of speciality candles available to buy. These can be personalised for weddings, christenings and other occasions. They also offer bespoke table decoration candles for occasions, more information can be found through the website.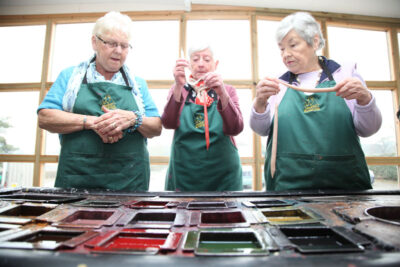 For those who work up an appetite whilst creating, Chandlers Cafe is an onsite delight, serving hearty meals, light snacks and cream teas, next to views of the stunning Cheshire countryside. There is also an outdoor picnic area that looks out over the beautiful scenery.