Blindness at the Lawrence Batley Theatre
Kristy Stott, Theatre Editor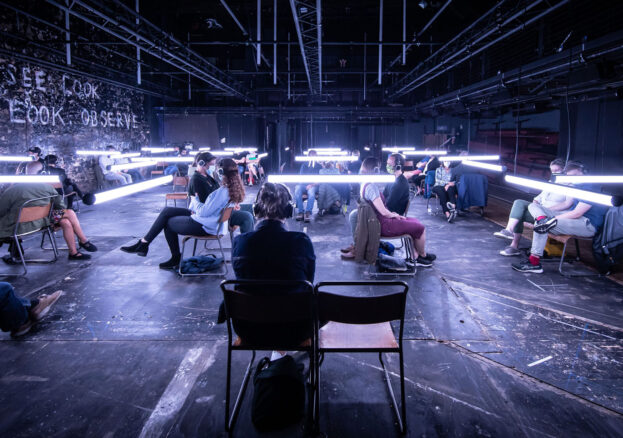 As part of their reopening season, the Lawrence Batley Theatre in Huddersfield present Blindness, a unique event – unlike anything you may have experienced in a theatre before. Artistically brilliant and technologically innovative, this critically acclaimed, socially distanced sound installation comes to Huddersfield direct from the Donmar Warehouse for the only Northern England stop on its UK tour.
Artistically brilliant and technologically innovative.
As the traffic lights change at a major junction in a city somewhere in Europe, a car grinds to a halt. The driver cannot take the car any further. Suddenly, without any prior warning, blindness has swept over the driver. It is soon discovered that this is blindness like no other. It's infectious and within days an epidemic of blindness has spread throughout the city. The government attempts to control the contagion – but they are battling against something they don't fully understand – the city is in panic.
Based on Nobel Prize-winner José Saramago's dystopian novel Blindness, the work has been translated into a vivid sound installation by the award-winning playwright Simon Stephens. Directed by Walter Meierjohann and with immersive binaural sound design by Ben and Max Ringham, Juliet Stevenson voices the Storyteller/Doctor's Wife in this absorbing story charting the rise and, ultimately, profoundly hopeful end to a global pandemic.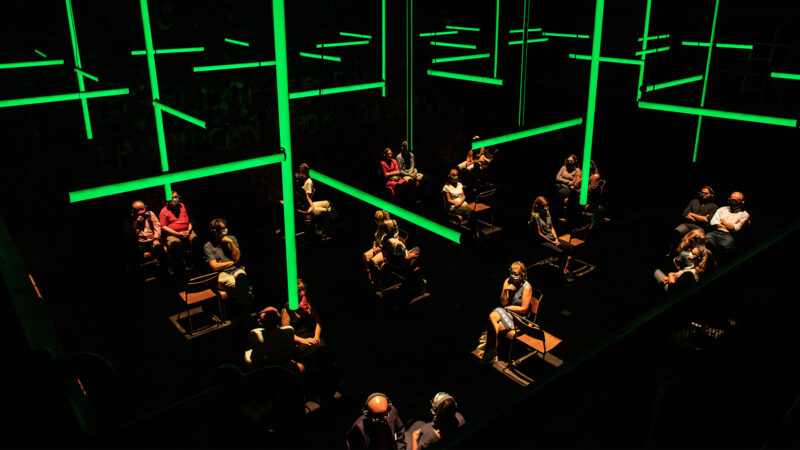 Exhilarating and intelligent, aside from the timely connection with the pandemic of the last year, the installation also seeks to explore the ways by which non-visual performance might start to challenge existing misconceptions of blindness, by probing the way that sighted people mainly rely on visual prompts during a theatre show. For Blindness, the visuals are generated from the sound design, relying on each individual's imagination as they experience the installation.
An utterly absorbing experience.
Running at around 70 minutes long, this ticketed installation for a limited number of visitors will see the Lawrence Batley Theatre's main house transformed with seating arranged 2m apart in accordance with social distancing guidelines. An intimate theatre experience, audiences will listen on headphones as the narrative unfolds around them.
Aside from the technological wizardry and sheer genius of the installation, Blindness strips theatre right back to its beginning – a group of people gathered together sharing a story. An utterly absorbing experience – don't miss out.