Arts Trail at Hidden Altrincham 2017
Sara Jaspan, Exhibitions Editor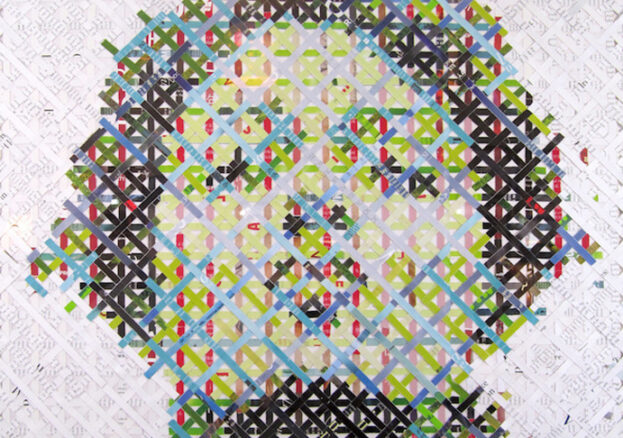 From vintage emporiums and chic cafés to bus stations and high-end kitchen showrooms; one of the key highlights of Hidden Altrincham is its eclectic Arts Trail, leading visitors on a curated journey of art in unusual places around Altrincham. The 35-stop tour is an invitation to experience familiar surroundings afresh and visit spots you might not otherwise, whilst enjoying new art and ideas in connection with place.
The trail features work by 50 artists, whose practice encompasses a wide breadth of mediums – from painting, sculpture and photography to graphic design, mosaics, installation and three-dimensional collage. Just some of the highlights include the work of Paola Bazz, whose images exploring human identity using recycled materials have met with great popularity across Europe and America. Photographs by Nichola Pass, which recapture the inquisitive, curious nature of childhood through the adventures of Alice in Wonderland. An exhibition of three female ceramicists, who each approach the form in entirely different ways – demonstrating its pure versatility. And the poetic video projections of James Lockhart, who asks what it would be like to experience the world 'from the inside out'…
The diverse selection of locally-based artists ranges from those with an international reputation to the emerging talent of tomorrow.