Amaranthine by Company Chameleon
Kristy Stott, Theatre Editor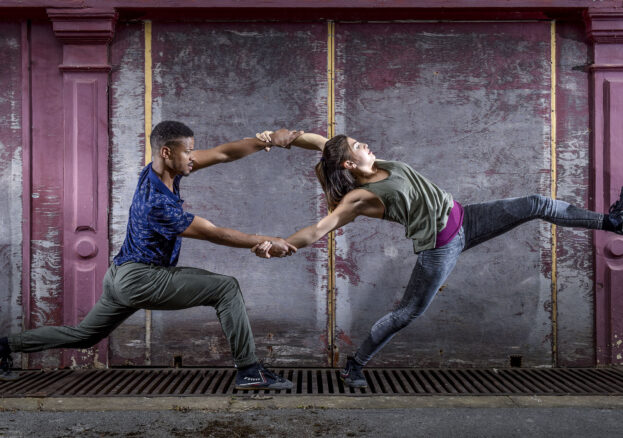 On Thursday 13 and Saturday 15 September, Manchester-based Company Chameleon present a trio of free pop-up performances throughout the city. Witness the UK premiere of Amaranthine –a magnetic short dance piece that will leave you mesmerised – choreographed and performance by one of the UK's most exhilarating dance companies.
Company Chameleon formed in 2007 from the collective vision of Co-Artistic Directors Anthony Missen and Kevin Edward Turner. This home-grown Mancunian dance company now tour nationally and internationally – telling stories and bringing archetypes to life – with their stunning physicality and deft choreography.
Amaranthine is a fast-paced male and female duet, which tells the story of two people who are deeply in love, and in conflict. As the couple desperately try to reconnect, the pushes and pulls of a heated argument are felt, as is the appreciation of space and understanding and eventually acceptance.
Discussing the pop-ups, choreographed by Kevin Edward Turner and Navala 'Niku' Chaudhari, Turner said, "We always love to premiere our work in Manchester. This piece will go to lots of different festivals both nationally and internationally, so for us it's important we show the piece in our community first.  It will be great to share the piece with audiences at home before we take it on the road and take it out there".
Amaranthine will be performed by Company Chameleon dancers, Theo Fapohunda and Juliana Javier. Performances are free and there is no need to book, just turn up and prepare to be wowed by Manchester's finest dance company.