Altrincham Urban Sketchers at The Courthouse, Altrincham
Sara Jaspan, Exhibitions Editor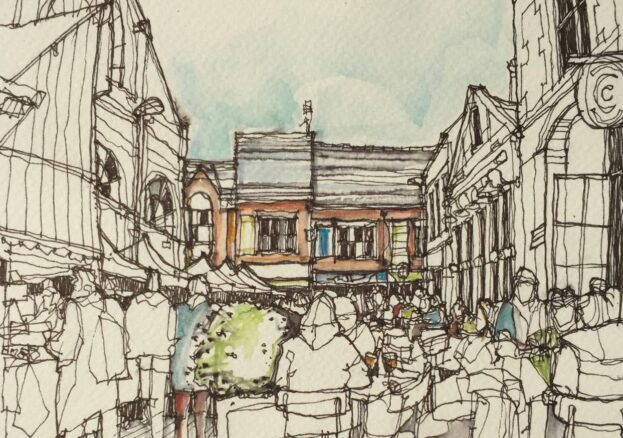 Whether your handy with a sketch pad, or entirely hopeless, Urban Sketchers is a chance for anyone to experience what has grown into a global movement of artists who practice 'on-location drawing' in the man-made environment. I.e. setting up camp in your local café, park or street corner, and drawing what's in front of you. The movement was started in Seattle by journalist and illustrator Gabriel Campanario and there are now 189 official urban-sketching chapters around the world – Altrincham Urban Sketchers being one of them. Several of its members will be on hand throughout the relaxed two-hour session to offer guidance (and encouragement!) as you translate your surroundings onto the page.
No previous experience required. Accompanied children welcome. Come armed with your favourite pencil (or any pencil), a sketch pad and maybe a rubber too.
Also check out Kids Sketch Altrincham, which will provide tips on perspective techniques and thumbnails sketching for younger budding artists, on Sunday 24th September 2-4pm.