Adam Green at The Deaf Institute
Johnny James, Managing Editor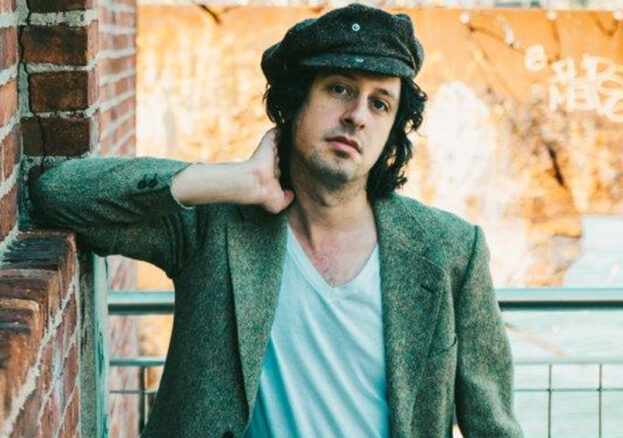 Cult songwriter, filmmaker, artist and poet Adam Green is bringing his whimsical antifolk to The Deaf Institute this May.
Part of New York's downtown antifolk scene at the end of the nineties, Green made up one half of The Moldy Peaches, whose music you'll no doubt know from the 2007 Grammy Award-winning Juno soundtrack. As a solo artist, Green has released 11 albums, his paintings have been displayed in exhibitions the world over and his films – including 2019's The Wrong Ferrari, the first feature film shot entirely on an iPhone – have been lauded by the likes of Rolling Stone, who dubbed Green "Fellini on ketamine".
Green's most popular albums remain some of his earliest, namely Friends of Mine, Gemstones and Minor Love. Full of melodic pop ditties with irresistible hooks and pretty, string-embellished arrangements, these albums' most notable signature is the twin punch of Green's voice and the pictures he paints with it. There's something alchemic in the combination of Green's warm, deep baritone and his cartoonish, Mighty Boosh-esque lyrics – from stream-of-consciousness imagery like "blank-faced footprints of the zebras in the glen" to full songs that query where, exactly, Jessica Simpson's love might have gone.
Green's 10th album, 2019's Engine of Paradise, came with an accompanying graphic novel titled War and Paradise – a psychedelic tale about humans at war with robotic insects, which probes the meeting of spirituality and singularity, and the bidirectional relationship between life and the afterlife. The album is a musical exploration of these same themes. It reimagines the baroque orchestral style of Green's early noughties records and features performances by James Richardson (MGMT), Florence Welch (Florence and the Machine) and Jonathan Rado (Foxygen). NME called it "Unabashedly hip, likeably warm and analogue and, above all, seemingly unmoored from anything as boring as common sense".
Just a few weeks ago, Green rolled out a surprise new album: That Fucking Feeling. The lead single of the same name trades lush arrangements for sparse, fingerpicked guitar, and humour for something approaching earnestness. "I wanted to release something home recorded," Green explains. "Back in the Moldy Peaches days I used to record everything on my parent's kitchen table, but it's been 20 years since I put out something like that. I wrote a few songs in quarantine singing into my laptop, and I like how direct it feels. Not every song has to be big, this is just a little song that felt like a sweet moment captured. I think of myself as a singing man, maybe that's how I'm most comfortable in life."
The rest of the album follows suit; the whole thing hardly exceeds the 20-minute mark, and most song are shorter than 90 seconds. Short, yes, but incredibly sweet — concentrated hits of pure Adam Green as he wraps Leonard Cohen-style songwriting in whimsical, spaghetti western arrangements, packed with his hallmark humour and lo-fi charm. Clearly empowered by his return to his DIY roots, Green's titled his upcoming tour after the album. The That Fucking Feeling tour only features two UK dates: London and Manchester, and the Manchester show is the last in a 17-date European run. No doubt, it'll be a special one.