Zombie Uprising: The Barracks
Carmel Smickersgill, Tours & Activities Editor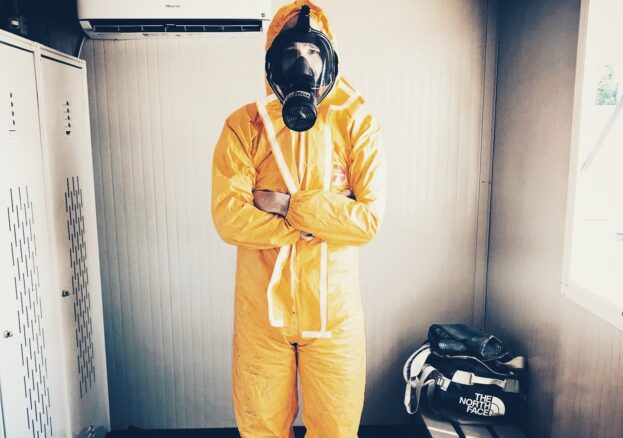 Zombie Uprising have up-risen. After a lockdown hiatus, they're bringing a terrifying immersive zombie experience back to Manchester. In the eerie setting of The Barracks, you'll try to escape (at a sociable distance of course), from the remains of a military medical experiment gone wrong.
the ultimate real life zombie video game
The Barracks (Weir Mill in Stockport) is a seven story training facility, designed to test soldiers through physical challenges such as maze's, blockades and constructed warfare zones. Your critically important mission, should you feel brave enough, is to work your way past each obstruction, all whilst battling a crowd of the undead. Obviously, there is a catch, however you'll have to wait till you arrive at The Barracks to find that out.
Don't be fooled, these adrenaline filled horror thrills aren't for the faint hearted. The experience lets you live out all those favourite film moments with terrifyingly realistic scenarios. You and your friends will be armed with a weapon, with which you'll try to make your escape. The immersion is similar to playing the ultimate real life zombie video game. Each three hour long escapade is sure to provide a satisfying fix for any adrenaline junky.
With dates across the winter selling out fast, be sure to visit the Zombie Uprising website and put your deposit down before they're gone.