Yorkshire Silent Film Festival: Sheffield Spring Season at Abbeydale Picture House
Tom Grieve, Cinema Editor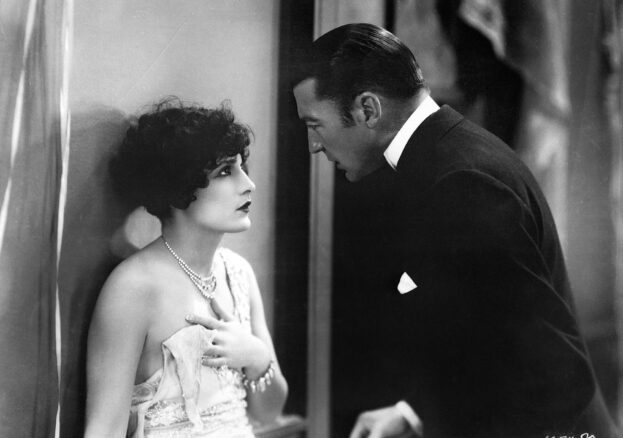 Yorkshire Silent Film Festival is popping up at the historic Abbeydale Picture House this Spring for two packed days of live-scored silent film. Taking in everything from slapstick comedy, to dark crime sagas and historical epics, the festival have planned a varied programme designed to provide an entertaining, innovative overview of the scope of silent cinema with classics, rarities and unexpected twists. The Abbeydale Picture House is one of Sheffield's most impressive buildings, and while the atmospheric auditorium undergoes safety work, screenings will take place in a specially created, intimate cinema space set up on the venue's stage.
The first event is scheduled for Sunday 13 March, starting with a trio of classic Laurel and Hardy short comedies: Putting Pants on Philip, Early To Bed and Bacon Grabbers, before Buster Keaton tries works to secure love, marriage and a creaking old battleship in The Navigator. Then, things turn darker with William S. Hart's apocalyptic western, Hell's Hinges, in which a lonely, dangerous gunslinger rides into town. All three screenings will be accompanied by Jonny Best on live piano (joined by Trevor Bartlett on percussion for The Navigator), before silent movie specialists Frame Ensemble provide a score for Josef von Sternberg's neon-lit gangster movie, Underworld.
a varied programme designed to provide an entertaining, innovative overview of the scope of silent cinema
On Sunday 15 May, the festival have teamed up with Concerteenies, to present a musical screening specifically designed for young children and their adults, with kids encouraged to join in by creating sounds for two short films alongside the musicians. That's followed by a triple bill of comedy shorts titled 'Crazy Men' which again includes Buster Keaton in The Boat, alongside Many a Slip with Charley Bowers and Pudovkin's Chess Fever. Under 18s go free to both events (booking still required), as they do for a showing classic Harold Lloyd comedy The Freshman.
The evening is given over to more dramatic fare, with New York romance Lonesome, which is billed as a European art movie released by a Hollywood studio, directed by filmmaker-explorer–anthropologist-doctor Paul Fejos. Finally, there's a screening of Carl Theodor Dreyer's iconic The Passion of the Christ starring Renée Maria Falconetti, which will be accompanied by rising star pianist Utsav Lal, who has been acclaimed for his innovative performances at Carnegie Hall, Southbank Centre and on the New York music scene.