We Are One: A Global Film Festival
Tom Grieve, Cinema Editor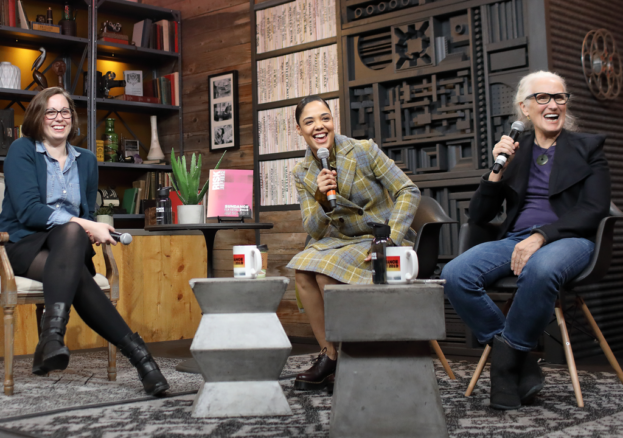 Faced with global lockdowns and restricted travel, film festivals the world over have been forced back to the drawing board. While we're forced to stay apart physically, We Are One: A Global Film Festival aims to bring together film fans the world over, with a 10-day programme of features, shorts and special event screenings — all showing for free, on YouTube in aid of COVID-19 relief efforts. The endeavour is a collaboration between 21 major international film festivals, including industry heavy-hitters such as Cannes, BFI London Film Festival, New York, Toronto, Sundance, Venice, Locarno and Rotterdam.
Each participating fest brought its own sensibility to the curation of the mammoth programme. BFI London Film Festival have contributed British shorts as well as silent films The Epic of Everest and Shiraz. Berlin International Film Festival presents a conversation between directors Ang Lee (Brokeback Mountain) and Kor-eda Hirokazu (Shoplifters). New York Film Festival has shorts by acclaimed female filmmakers such as Eliza Hittman, Alice Rohrwacher and Mati Diop. Meanwhile, directors Francis Ford Coppola and Steven Soderbergh discuss the restoration of Apocalypse Now Final Cut courtesy of Tribeca Film Festival.
From further afield, Wrath of Silence is a brutal thriller set in rural China, courtesy of International Film Festival & Awards – Macau. Sydney Film Festival present Ivan Sen's outback western, following a Indiginous cowboy detective. Cannes — arguably the highest profile film fest to cancel so far — has three selections of short films as well as rendez-vous with global superstars Zhang Ziyi (Crouching Tiger, Hidden Dragon, The Grandmaster) and Alain Delon (The Leopard, Purple Noon.) Families are also catered for: our tip is DreamWorks Animation Studios' Bilby, screening thanks to Annecy International Animation Film Festival.
All in all, viewers can expect 100 films, including 13 world premieres and 31 online premieres. There is a schedule available on the website, and while some films will only be available for a limited time, others will remain available to view for the duration of the festival. Audiences will be able to donate to COVID-19 relief efforts through a donate button or link on every film page.