Two Little Glass Birds Glasswork Workshop
Carmel Smickersgill, Tours & Activities Editor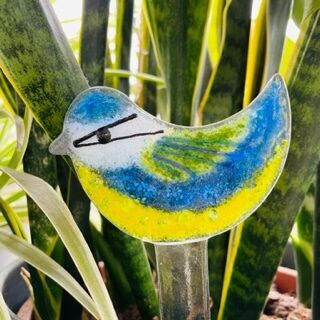 Kate Park from Twice Fired fused glass studio, is bringing a welcoming and accessible glasswork workshop to the Craft Centre Leeds. In the two hour workshop you'll create two little glass birds which can become hangers, tea lights or garden ornaments.
You will be shown the basics of glass fusing and assisted while you compose your two birds from glass. Once complete, Kate will them to her studio to be fired.
It is a hands-on workshop, with no experience necessary.  Inspired by naturally occurring art forms, nature's wealth of beauty is explored. From the tiniest, delicate seedpod or iridescent gloss of a beetle to the elegant formations of birds, each glass piece captures subtle tones, textures, and intricate shapes; hidden gems revealing themselves as the light changes.