The Woman Who Ran – Streaming on MUBI
Tom Grieve, Cinema Editor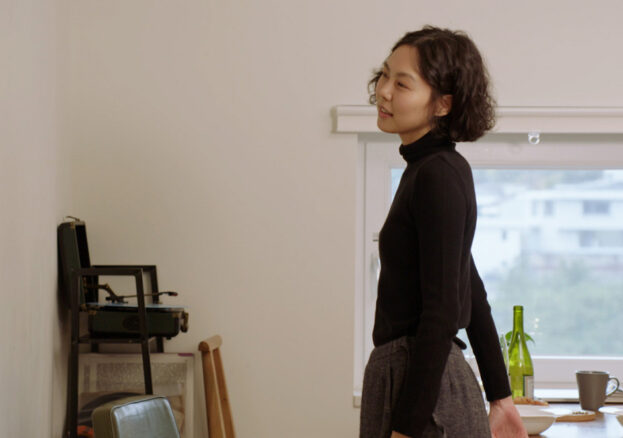 Recently, South Korean director Hong Sang-soo has delivered a new film at a rate of more than one each year. But if these short, low-key stories of seemingly inconsequential conversions, drinking sessions and romantic difficulties can appear slight on first acquaintance, they cumulatively contain enough mystery, structural enigmas and formal precision to make his one of the most fascinating ongoing projects in world cinema.
Hong's latest, The Woman Who Ran never cares to properly illuminate its title, leaving it as another layer to ponder as we watch a young woman in Seoul embark upon three lengthy conversations. Gam-hee — played by Hong's long-term collaborator and partner, Kim Min-hee — has been married for five years, and in that time she has never spent a day apart from her husband. Now he's on a business trip and Gam-hee has decided to visit some old friends.
She visits Young-soon (Seo Young-hwa), a divorced friend now living the good life in the country, complete with chickens, along with a trip to see another single friend, Su-young (Song Seon-mi), whose exciting, urbane lifestyle has come at the expense of intrusive attention from a young poet. Then there's a chance meeting at an arts centre cinema with Woo-jin (Kim Sae-byuk), an old acquaintance and the new wife of Gam-hee's ex-lover, himself now an obnoxious novelist-slash-television intellectual.
It's necessary to attune yourself to the gentle pace of these conversations, but deducing histories and puzzling over off screen mysteries can be incredibly exciting. Early on, and almost incidentally, Hong introduces the idea of a floor that is out of bounds in Young-soon's house. She says it's just dirty, but the rest of the house looks clean and orderly? And then there's that title, has Gam-hee fled, and if so from what?
Recurring glimpses of the mountainside and a second screening of the same film hint at rejuvenation, at a woman renewing her strength in the face of independence.