SERAFINE1369: The Sound of An Uncertain "Yes" – Online with Liverpool Biennial
Sara Jaspan, Exhibitions Editor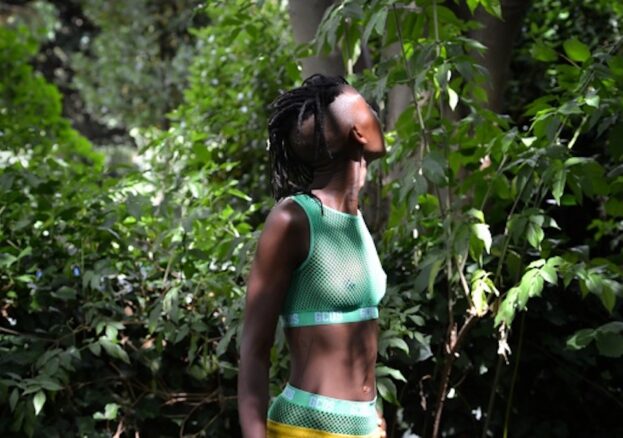 Our worlds have grown smaller during the locked-down days of late, leading many artists to begin looking closer to home for sources of inspiration or means of making work. The body is perhaps one of the most immediate things to hand and it's a rather intriguing psycho-somatic exploration of this primary subject that provides a starting point for the next episode of The Liquid Club. The monthly sound series is a collaboration between Liverpool Biennial and the artists that will feature in the upcoming 11th edition of the festival ('The Stomach and the Port'), exploring the ideas and themes behind the work they will present.
The Sound of An Uncertain "Yes" is a unique audio performance by artist and dancer SERAFINE1369 (Jamila Johnson-Small), with sound design from collaborator Josh Anio Grig, that will consider the body as a portal, medium, interface, or doorway to another place. The piece begins with the senses before turning inward to consider the body's cycles and systems, then spiralling out into a wider meditation on the collective unconscious, cultural and societal bodies, and the cosmos. A welcome means of escape for our current state of insular confinement, perhaps?
Listeners are invited to tune in ahead of the two-hour performance that SERAFINE1369 will present in the iconic Lewis's Building during the closing week of the Biennial. The work will seek to question the privileging of functionality within modern Western societies, drawing our attention to the possibility of other trajectories aside from the general 'arc of climax'.
The body forms a central point of departure for the wider festival, explores the individual as a fluid entity without limits, rather than a self-contained unit, drawing attention to the wider web of interdependencies in which all of life exists. With this in mind, SERAFINE1369's use of dance as an embodied method of 'multidimensional knowledge/awareness production', seems a perfectly choreographed warm-up to this year's Liverpool Biennial.