The Redux Project at Rheged Centre
Andrew Anderson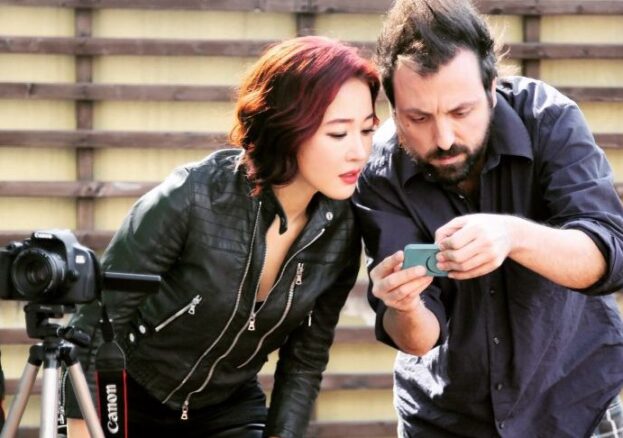 Richard Dedomenici is a Manchester-based artist who makes all sorts of unusual performances. He's walked the streets disguised as a suitcase, he's set up fake CCTV cameras in the forest at Lattitude Festival, and he's even run through London pretending to carry the Olympic torch.
But what Dedomenici – which he says can easily be pronounced as 'Dead Omen Eat Cheese' – is best known for is his Redux Project. Put simply, the Redux Project sees ordinary people faithfully recreating their favourite films. Using casts made up of volunteers from the local area, Dedomenici has now made dozens of such films, copying classics from The Matrix to Muriel's Wedding.
His latest Redux effort is a counterfeit version of cult classic Withnail & I, which has been shot on location in the Lake District over the course of the summer – using the same sites as the Bruce Robinson original. It will premiere as part of C-Art, with a number of his other Redux efforts also being screened.
The Redux films will be shown on the 9th and 10th as well as the 16th and 17th September between 10:00-17:00.
The premiere of Withnail Redux is at 16:00 on 16th September, with a second screening on the 17th.