The Godfather 50th Anniversary at Vue Printworks
Tom Grieve, Cinema Editor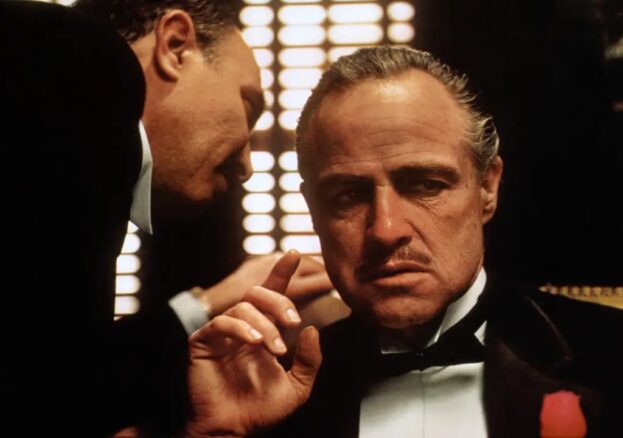 "If ever there was a great example of how the best popular movies came out of a merger of commerce and art, The Godfather is it." – Pauline Kael.
For a long time The Godfather has been a popular answer to the question of the greatest movie ever made – and for good reason. The thrilling, sweeping story of a reluctant son who takes over the family crime empire has its roots in great literature, but was pulled from Mario Puzo's trashy paperback. Elevated by a cast that includes Al Pacino, Marlon Brando, James Caan and Diane Keaton, an evocative, wistful score by Nino Rota and famously shadowy cinematography by Gordon Willis, director Francis Ford Coppola intelligently weaves eternal themes of honour, family and survival with nastier material.
The film is airy and deliberate, but there's a subtle, yet absolutely compelling propulsiveness to it. A combination that has united audiences, critics and tastemakers for decades. Indeed, 50 years on from its 1972 release, The Godfather has been restored and is to be re-released with a shiny new 4K presentation that promises enhanced sound and image – meaning cinemagoers can once again experience this foundational mafia crime story on the big screen.