The Girl With a Bracelet – Streaming on Curzon Home Cinema
Tom Grieve, Cinema Editor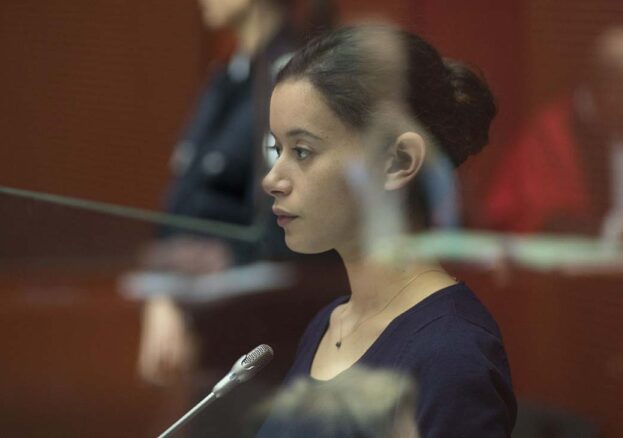 Released straight to Curzon Home Cinema, Stéphane Demoustier's The Girl With a Bracelet is a quiet courtroom thriller with a salacious edge. A remake of the 2018 Argentinian film The Accused, this French adaptation follows 18-year-old Lise (Melissa Guers) as she stands trial for the brutal murder of her best friend two years prior.
Lise exasperates her parents (Roschdy Zem and Chiara Mastroianni) — and does her own case no good — by dodging questions and remaining silent for much of the trial. Demoustier chronicles events with a meticulous eye, allowing Lise's blank expression and stubborn behaviour to raise questions with the jury and audience alike.
It is an up-to-date story, and the case unfolds with details of revenge pornography and, Snapchat messages — yet the film refrains from moral judgements, or any state-of-the-teens messaging. We're left instead with a meatier portion of mystery and ambiguity as the evidence seems to move like shifting sand beneath our feet.