Terrarium Making Workshop with Sue Jeffries
Carmel Smickersgill, Tours & Activities Editor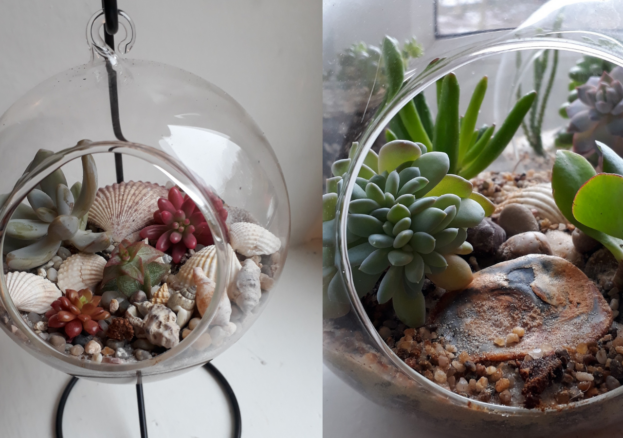 Have a go at getting your fingers green with Sue Jeffries and her Terrarium Planter workshop. Using locally sourced succulents from Tree Bay, you'll create a tiny garden within a hanging glass globe. The kind of succulents Sue will be working with include Crassula, Echeveria, Sedum and Aloe. As well as picking up some gardening skills, you can enjoy getting creative with the colour scheme of your terrarium and decorating it using shells and natural materials. Participants are invited to bring their own lightweight decorations to add to the terrarium for a more personal touch, however, Sue will also be providing shells.
Every workshop has around 12 participants so that each person can get the most out of Sue's horticultural skills. Over the course of the morning you'll create your own hanging glass globe terrarium. Sue will teach you how succulents grow and how to best care for them as well as how to create cuttings and grow new plants from your little garden globe. After the workshop a care sheet is provided so your terrarium will be able to keep going come rain or shine.
create a tiny garden within a hanging glass globe
Check out Sue's website for details of further workshops, as she runs a variety throughout the year in Didsbury, the Ribble Valley and Bolton as well as other venues across lancashire.