Skyline Manchester by Andrew Brooks
Polly Checkland Harding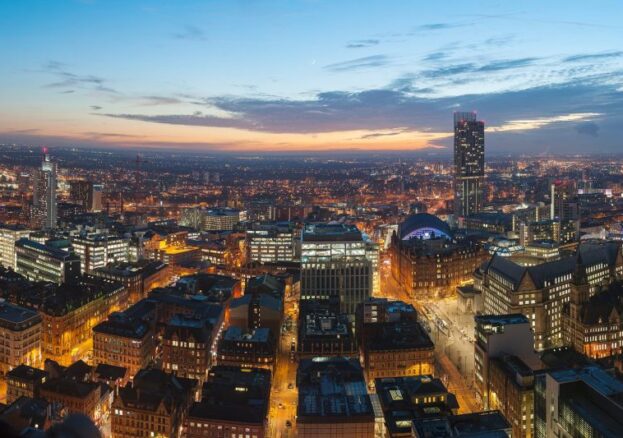 On Wednesday 5th October, Bruntwood's new flagship building, Neo, which is currently under development, will host an exclusive private view of Skyline Manchester, an exhibition of large scale artworks by acclaimed photographer and artist Andrew Brooks.
The exhibition is in partnership with Design Manchester, and includes imagery commissioned for our marketing campaign.
Skyline Manchester brings together newly commissioned photography and existing works that focus on the skyline and architecture of the city. With views from some of its most iconic buildings, including a view of Neo during its development, this is a unique collection that shows modern Manchester at its most dynamic.
Brooks captures these views in vivid detail. Each image is built digitally from up to two hundred separate photographs. Through this process, the complexity of the city is shown in all its detail and the light and colour is refined to give them an almost painterly atmosphere.
Tickets will be available to the public from Wednesday 28th September.