Routes Out: a catalogue of resistance
Creative Tourist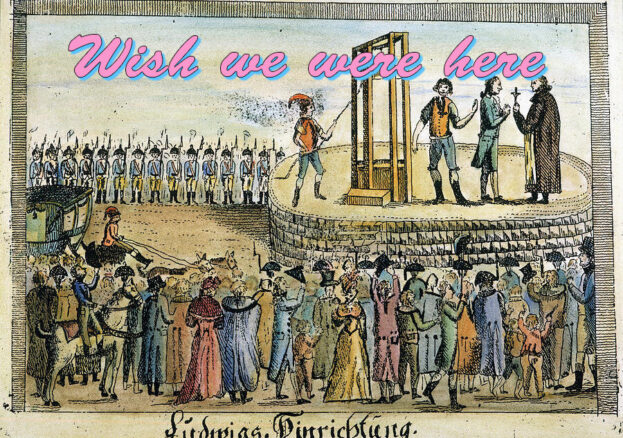 An epistolary 'answers on a postcard' exchange of lively, far-fetched and deadly serious schemes to overthrow Boris Johnson's Conservative government.
Dark but playful, Routes Out is a collective plot to overthrow the government, written on the back of postcards. To take part, you will need to submit your address and sign up. Everyone who signs up will receive a postcard featuring a single proposal: a coup, a revolution, an international spy mission, electoral reform, a poison plot…etc. You then respond to the postcard with a proposal of your own. Everyone who takes part will receive a publication of all the ideas which were sent out and received.
This performance takes place through the post so you will have to be happy to give out your postal address to take part.