Raver Tots New Year's Eve Party at Freight Island
Shekina Rose, Families Editor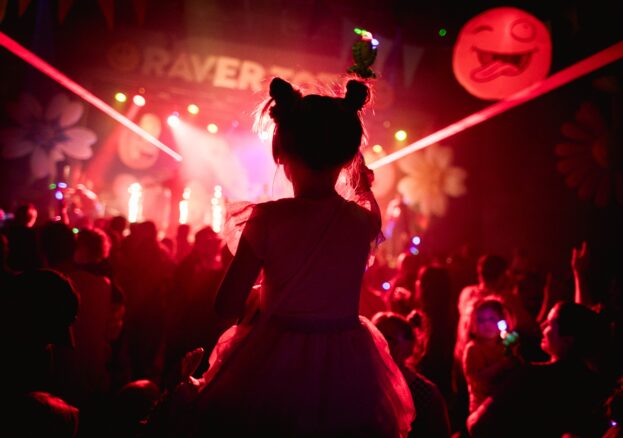 Welcome in 2024 with Raver Tots New Year's Eve Party at Freight Island! Kids and adults from age zero to a billion will love this super fun, special family rave which welcomes people of ALL dancing abilities to hit the dance floor (dad-dancing is absolutely allowed and in fact encouraged – you know you want to!).
The event, which will run from 12-4pm on 31 December 2o23, will feature a banging lineup of DJ's, including Charlotte Devaney B2B Millz with Mc Maddy V, and Nicky Blackmarket, the world's number 1 Jungle DJ, playing tunes that are simply make it impossible to stand still…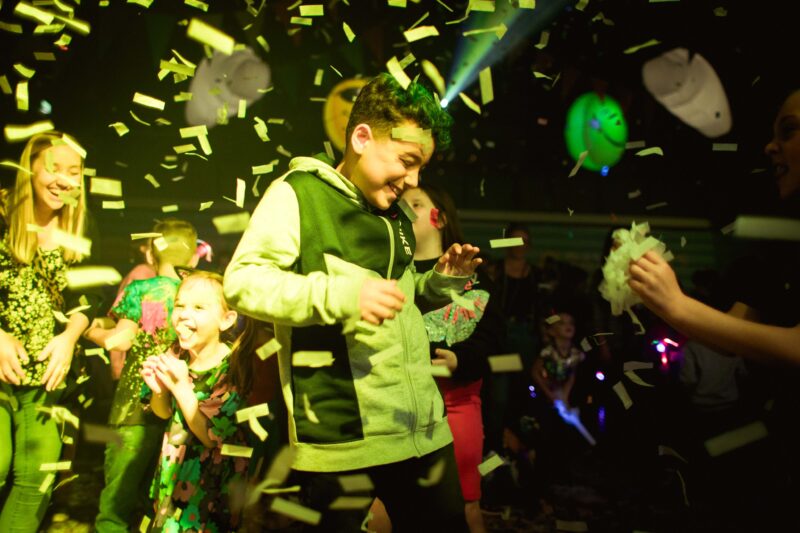 As well as the obvious dance and rave fun, there will also be a variety of multi-sensory activities for the younger ones to let off steam – from cold pyro, bubbles, festival sized confetti blasts, multi coloured lasers and lighting, parachute games, giant balloons, and face painting!
Unsure what to wear? Dressing up in sparkles and glitter is wholeheartedly recommended. But most of all be comfortable – there's lots of dancing to do! Also make sure you've got your best dancing shoes on, no blisters allowed here.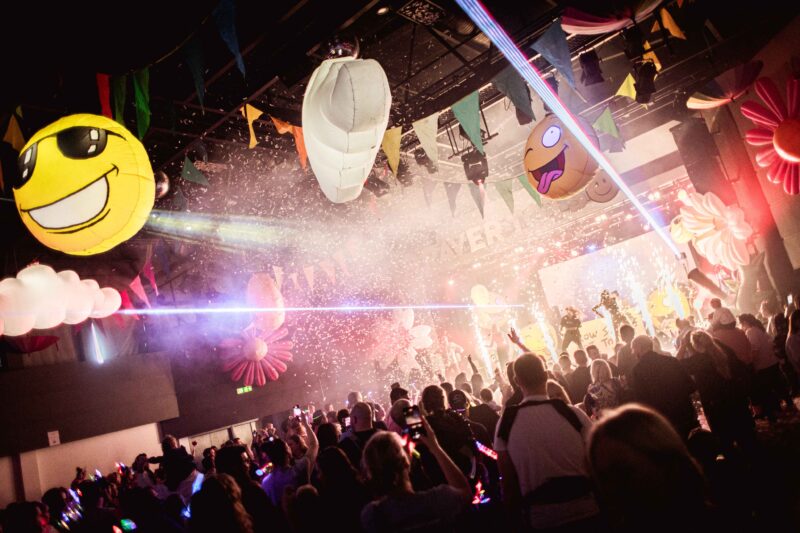 Raver Tots is widely recognised as the UK's most popular family event, often selling out up to three months in advance and with thousands of people in attendance every week from around the nation. Tickets for Raver Tots New Year's Eve Party at Freight Island are already selling quickly, so we recommend you book your tickets ASAP to avoid missing out on this special event  to welcome in the new year with your family.