Rafiki – Streaming on BFI Player
Tom Grieve, Cinema Editor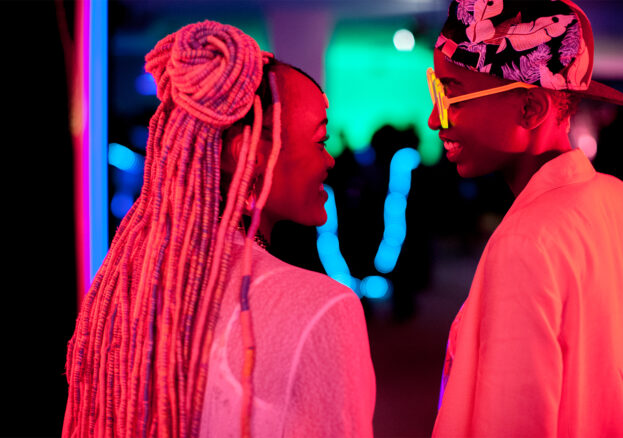 Now showing on BFI Player is Wanuri Kahiu lyrical lesbian romance, Rafiki. Notable as the first Kenyan film to screen at Cannes, Kahiu breathes life and colour into the story of Ziki (Sheila Munyiva) and Kena (Samantha Mugatsia), — star-crossed lovers up against a homophobic society and the wishes of their fathers, who happen to be rival politicians. Based upon a source novel by Ugandan writer Monica Arac de Nyeko, the films successes lie in the way Kahiu confidently sketches a Nairobi neighbourhood and the characters who inhabit it, building out a believable world for the grungy skater-kid Kena and the colourfully-coifed Ziki to fall in love.
The film was initially banned in Kenya, but once the ban was lifted, a one-week run in theatres saw it beat even Disney juggernaut Black Panther at the box office as audiences flocked to screenings.
Rafiki is available to rent on BFI Player from £3.50.