Queerious at Showroom Cinema
Tom Grieve, Cinema Editor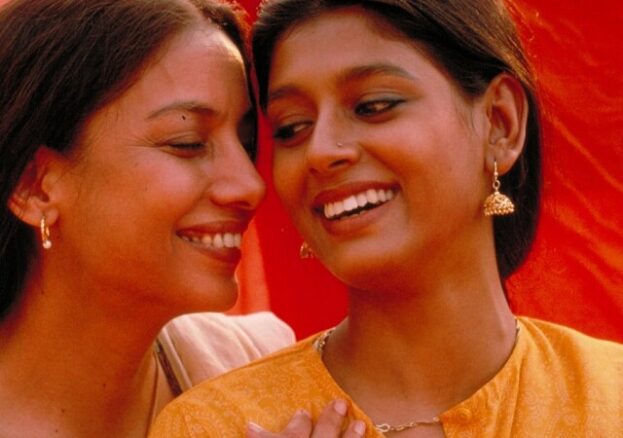 Coming to Sheffield's Showroom Cinema is Queerious, a series of film exploring stories of sexual awakenings, re-awakenings and queer love through a feminist lens. A touring programme from feminist film initiatives Reclaim The Frame and Birds Eye View, each screening comes with curated live or participatory activities designed for curious audiences.
The films themselves explore a multitude of desires, working through perspectives that are not always well represented in mainstream cinema. First up is I've Heard the Mermaids Singing (Thu 7 July), a 1987 comedy from Toronto New Wave director Patricia Rozema that takes a playful approach to its story of a secretary named Polly and her voyeuristic fascination for her boss Gabrielle, the well-to-do owner of an up-market art gallery.
exploring stories of sexual awakenings, re-awakenings and queer love through a feminist lens
There's also a showing of Sally Potter's 1983 debut film The Gold Diggers (Wed 13 July) with a post screening discussion by a panel of experts. Written and produced by Lindsay Cooper, Rose English and Sally Potter, and made with an all-women crew all working for equal pay, the film subverts Hollywood narratives as Julie Christie and Colette Laffont play star crossed lovers on a comic, musical adventure.
Next is 1996's Fire (Wed 20 July), the first film of Deepa Mehta's celebrated 'Elements' trilogy and one of the first mainstream Bollywood titles to explicitly depict homosexual relations. The film had a controversial reception in India, sparking protests and counter-protests, but contributed to lasting conversations around lesbian and gay rights in the country.
Finally, Queerious treats audiences to a preview of Maja Borg's Passion (Thu 28 July), a deeply personal documentary in which the filmmaker explores intersecting worlds of queer BDSM and Christianity. An artist and filmmaker based in Sweden, the film sees Borg chronicle the aftermath of her toxic relationship, finding stories of healing and spiritual discovery in LGBTQI+ kink communities from across Berlin, Stockholm and Barcelona.