Quarantine: Screening of Entitled
Kristy Stott, Theatre Editor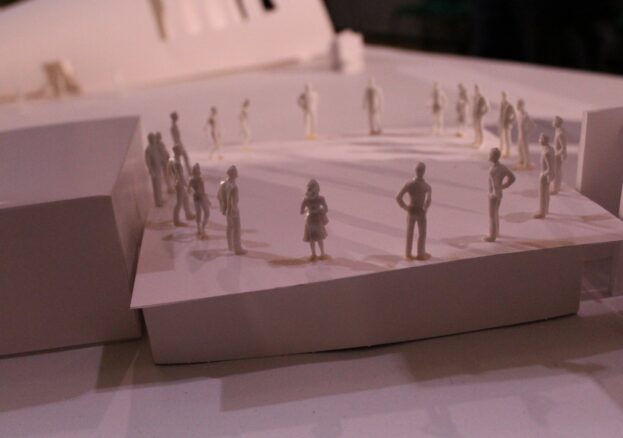 Join Quarantine for a screening of their 2011 work, Entitled, followed by a live discussion with the creative team and performers.
Entitled has been described as 'a performance that never happens'. The performance seeks to expose what happens before and after a show, the 'get-in' and 'get-out'. Entitled pulls this usually hidden choreography into focus; the transforming of an empty space into a performance space and back again.
In this performance, it is the theatre technicians – Greg Akehurst, Lisa Mattocks and Chris Whitwood – who take centre stage to expose and explain their work. The other performers – dancers Fiona Wright and Jo Fong, musician John Kilroy, writer Sonia Hughes – rehearse their never-to-be-realized roles and, as they do so, expose some of their own histories and relationships with performing.
Director Richard Gregory describes: "I have a fascination with watching people work. The privilege of witnessing the attempt at a task and somehow sharing in its completion. In theatre, my voyeurism lets me see 'get-ins' and technical rehearsals: the construction of the set, focusing lights, the soundcheck, a particular quality of rehearsal that allows performers a loose exploration".
Hosted on Zoom, this screening of Entitled will involve live pre- and post-show discussions between director Richard Gregory, designer Simon Banham, choreographer Jane Mason, performers/technicians Greg Akehurst, Lisa Mattocks and Chris Whitwood, and philosopher Michael Brady.
Tickets are free but places are limited and booking essential.
If you liked this – why not check out more online things to do in Manchester and the North.