Pioneers: John Ruskin, William Morris and the Bauhaus at Millennium Gallery
Katie Evans, Exhibitions Editor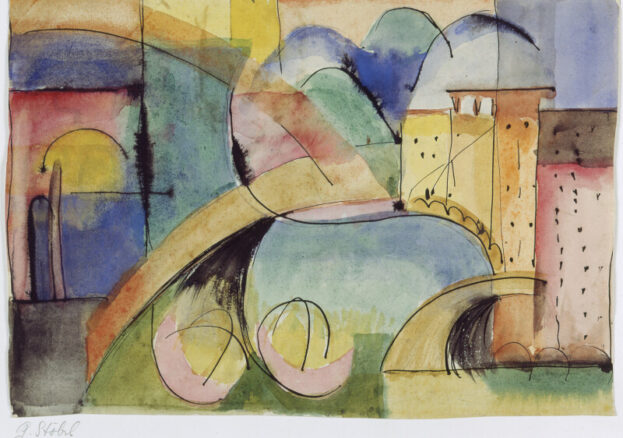 Pioneers
examines the ground-breaking work of the Bauhaus, and how its legacy has continued to shape our understanding of art and design to this day. 
Inspired by giants of craft, such as John Ruskin and William Morris, the radical Bauhaus school held the belief that design has the power to improve everyday life. The world-renowned school promoted the ideas of Ruskin and Morris, sharing in their ethos of making, community and excellent design for everyone.
Showcasing work by Marianne Brandt, Marguerite Friedländer, Frank Brangwyn, Vassily Kandinsky, William Morris, Gunta Stölzl, and more, Millennium Gallery brings together 100 significant works that explore the influence of Ruskin and Morris on the Bauhaus, and the school's links to the Arts & Crafts movement.
Refreshingly, the exhibition does not impose hierarchical distinctions between the visual arts and craft; paintings sit in dialogue with furniture, and wallpaper alongside a wall hanging, blurring the lines between craft and art.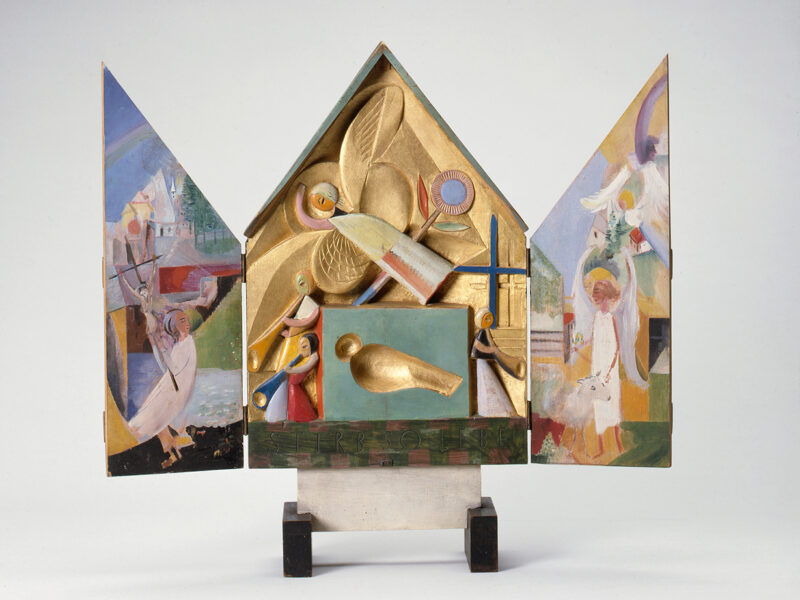 Visitors will be treated to, amongst other delights, a Mies van der Rohe chair and a beautiful art deco altarpiece by Gerhard Marcks. This 1920 triptych (above) is an excellent example of the pluralism of the early Bauhaus, a time when the school sought to break down barriers between styles and disciplines. Here, the influences of figurative painting, Expressionism and spirituality are clear to see.
It's befitting that the exhibition should go on display in Sheffield, a city that boasts a history of small-scale production and quality making. Anyone who visits before 26 November will also be treated to The Ruskin Collection: Comes the Flood, an exhibition that looks at how Ruskin established his collection in Sheffield, and his hope of helping people find inspiration in art and nature.
Pioneers has been organised in collaboration with the William Morris Gallery, London, and in association with Sheffield Museums.