Pijn at Soup Kitchen
Johnny James, Managing Editor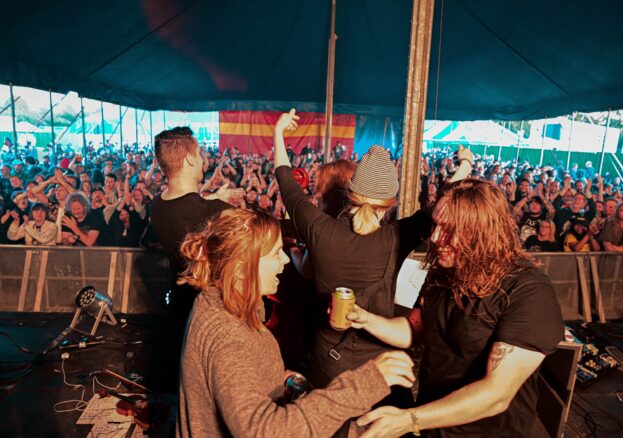 Skirting the line between post-rock and post-metal, Pijn (the Dutch word for 'pain') have carved out a distinctive voice within the Manchester music scene and beyond. At Soup Kitchen this December, the Holy Roar-signed band will perform their masterful debut album, Loss, in full. Here's why we're excited.
In some ways, Loss is less an album and more an art project. Thematically, it traces some of the stages of grief – not unexplored territory within heavy music. But Pijn don't just draw on their own experiences – they asked members of the public to lend them theirs. They received a huge amount of poems, letters, recordings, songs and photographs which encapsulated loss, and resolved to put each submission to use within the album. Audio files were transformed into textural drones or samples, and visual contributions were amalgamated into the artwork.
When the idea of an album is so good, there's always a worry that the music won't live up to it. The smouldering atmospheres of Loss quickly dispel any doubts. Opener 'Denial' is the hardest hitting tune, commencing with a sludgy wall of sound and a killer guitar riff. 'Detach' is totally different, with minimalist Ólafur Arnalds-esque piano chords, layered vocals and mournful violins. The heavier 'Distress' is perhaps the clearest representation of loss on the record. Its swirling guitars and wailing strings get increasingly fraught before a desolate, 28 Days Later-sounding middle section gradually spirals into drum-pounding despair.
It's a measured and brilliantly crafted record, and one that's so clearly born out of the band's heartfelt love for their art. Its 66 minutes are best enjoyed in one sitting, so that you can fully immerse yourself in the deeply cinematic world that Pijn have created. There can't be a better way of doing this than by getting down to their hometown show at Soup Kitchen on the 6th December, when the band will perform Loss in full.
When we reached out to Pijn with regards to the show, they had this to say:
"Without hyperbole, making Loss honestly nearly broke some of our members. But we're glad we made it. To have the opportunity to play the album in full (almost) one year later is a massive privilege for us, and we couldn't be more excited. Now we just have to figure out how to actually perform the thing."
With tickets on sale for £5 – the price of a single pint – this is a gig that we wholeheartedly recommend this December!