Picnic Cinema: The Big Lebowski (18) at Muncaster Castle
Tom Grieve, Cinema Editor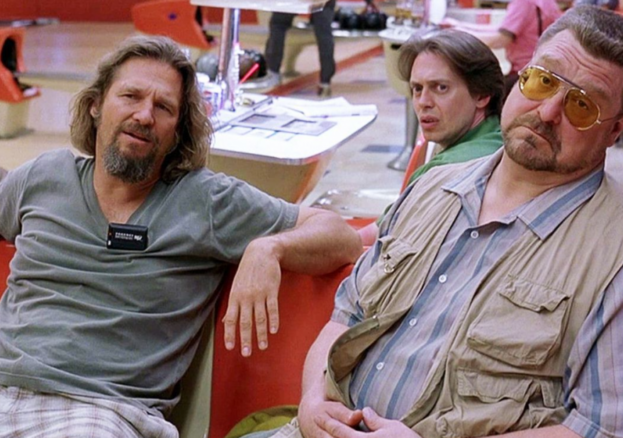 Picnic Cinema bring The Dude to Muncaster Castle this summer with an outdoor screening of the Coen brothers' comedy The Big Lebowski as part of their Muncaster Castle Weekender.
This meandering Los Angeles neo-noir has such a cult following that it has spawned its own festival, conventions and bars around the world. The plot is straight up Raymond Chandler, only instead of a hard boiled detective chasing down a lead, the film stars Jeff Bridges as Jeffrey Lebowski (he prefers The Dude); a cardigan-ed stoner, with a penchant for bowling, who finds himself embroiled in a mystery when he is mistaken for a rich older philanthropist with the same name.
There are ferrets, nihilists, missing toes and plenty of rug-based comedy; Coen brothers regulars Steve Buscemi and John Goodman appear as The Dude's bowling buddies, while Julianne Moor stars as a nutty performance artist and Ben Gazzara pops up as a tough pornographer. This 1998 comedy inspires fancy dress wherever it shows, making it perfect for Picnic Cinema's brand of event screenings.
Guests are encouraged to stick on a beard, grab their jelly sandals and dance away to an eclectic mic of american folk and blues music with some Latin twists inspired by the film. As usual there will be fun and games and camping is available. If camping isn't your thing then Muncaster Castle also provides onsite accommodation at the Coachman's Quarters and nearby Pennington Hotel.