PechaKucha Night Manchester Vol. 31 – 'Migration'
Carmel Smickersgill, Tours & Activities Editor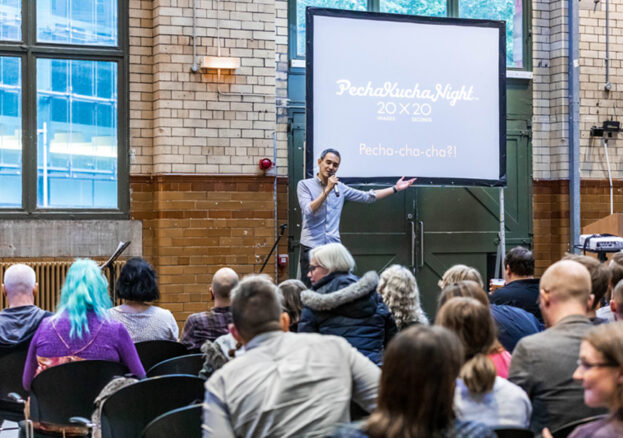 The People's History Museum have been hosting a variety of online events over the course of lockdown. From protest song writing for little ones through to cooking and conversation with Heart and parcel, each event is designed to bring people together and spark conversation. This month they are getting radical with a PechaKucha night of talks and workshops based around the theme of migration.
everyone has 400 seconds to tell their story
With speakers from the worlds of art and design delivering talks in a PechaKucha format, you can expect fast paced visually striking discussion. PechaKucha means chit-chat in japanese and uses a 20 x 20 format for a speaker to structure their ideas. Each person shows twenty images and has twenty seconds to speak about them individually. In other words, everyone has 400 seconds to tell their story. It avoids that now all too familiar feeling of screen fatigue and keeps everyone engaged in the topic.
The event will take place on Zoom in a webinar format, allowing audience members to interact with speakers and ask questions via the chat function. Devised by the People's History Museum's Community programming team, this PechaKucha night is part of a wider series of events centered around ideas of Migration.