Oval at Soup Kitchen
Johnny James, Managing Editor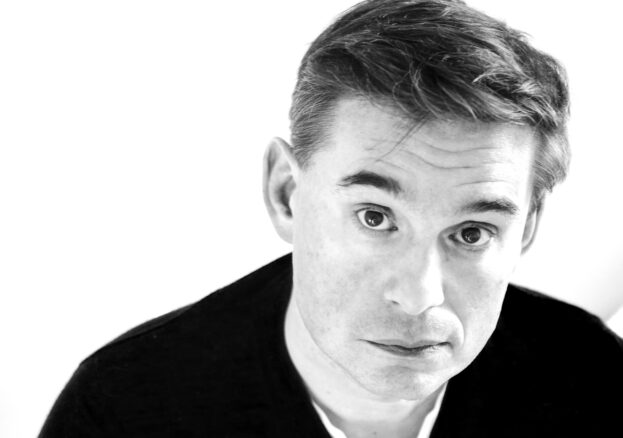 Oval, one of the most influential forces in contemporary electronic music, will descend the sticky stairs of Soup Kitchen this August. He's why you should join him.
Like many great creative minds, Germany's Markus Popp aka Oval is a shapeshifter. Back in the mid 90's, he pioneered the glitch movement with two now-legendary records: Systemisch and 94Diskont. Ambient masterpieces, these weird and dreamy creations featured the sounds of technology hitting its limits, with entire tracks built out of digital distortion and skipping CD's. Landing like alien ships, Oval's albums sent shockwaves through the emerging electronica landscape, and continue to inspire musicians around the world to this day.
After a long hiatus, Oval returned in 2010 with a startlingly new style, which he termed 'hyper-real'. An EP called Oh and an album called O saw him drastically change up his methods of creation. Rather than mutilating CD's and processing the odd samples they produced, he now met modern music on its own terms, essentially seeing how much weirdness he could get out of stock sounds, plugins, and, surprisingly, live drums. More accessible? Sure. Still future-leaning? Absolutely. Ranging from delicate pop vignettes to brutally torn, electro-acoustic oddities, Oval's work from this period is both beguiling and challenging – in a completely different way to his early output.
This pioneer is still pioneering.
To collaborative records with Brazilian singers came next, bringing their own musical shifts, before Oval changed tact yet again in 2016. Self-referentially entitled Popp, this solo record felt like a club album from an alternate universe. A joyous information overload from beginning to end, it is, in Oval's words, "a relentless, euphoric love letter to a long-lost musical utopia". At times approaching Holly Herndon's Platform, each track is stunningly complex, often inexplicable and always masterfully-produced. Representing his most outrageous reinvention yet, the album serves as an exciting reminder that this pioneer is still pioneering.
As Popp closes, an obvious question lingers…
…What next?
The answer might just lie in the basement of Soup Kitchen on the 14 August.