Online Cookery Classes with Migrateful
Carmel Smickersgill, Tours & Activities Editor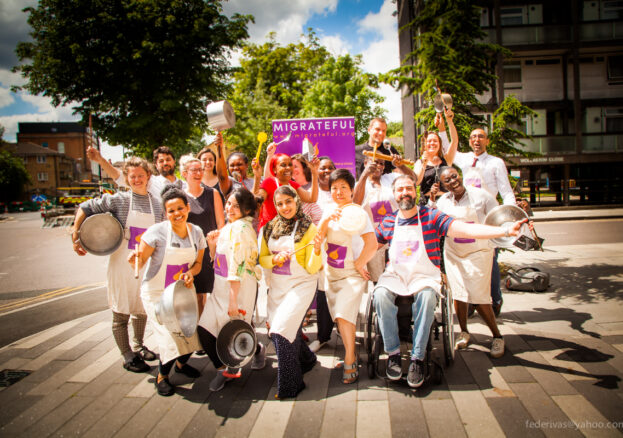 Many people have discovered a passion for cooking, now that we have more meals at home. However, it's easy to find yourself circulating round the same 'classic' recipes. Why not break the cycle, shake up your culinary repertoire and learn about food from cultures around the world, with an online cooking class from Migrateful. Their team of expert chefs hale from all over the world and bring with them knowledge, flavours and recipes that you won't find in other online cookery classes. With online classes scheduled for the rest of the month, there is plenty of choice for cuisines to try your hand at.
their online sessions have become wildly popular
Migrateful started in response to a group of women who, because of language barriers, were struggling to find employment after moving to the UK, despite being highly qualified and capable chefs. Through in person lessons, the now much larger pool of chefs share their knowledge, culture and food, letting everyone involved enjoy a sense of community and connection. During the current lockdown, their online sessions have become wildly popular so be sure to book in advance.
Each class takes place on an evening or afternoon. When you book, you'll see a full list of equipment and ingredients you'll need. These are usually things you can find easily without having to go out of your way to look for.
Expect to learn new skills and techniques in the kitchen, gain a deeper understanding of other cultures and best of all, you'll be left with a delicious meal at the end of it, to enjoy with the rest of your household.