Nigel Slater's 'Toast' with the Lawrence Batley Theatre
Kristy Stott, Theatre Editor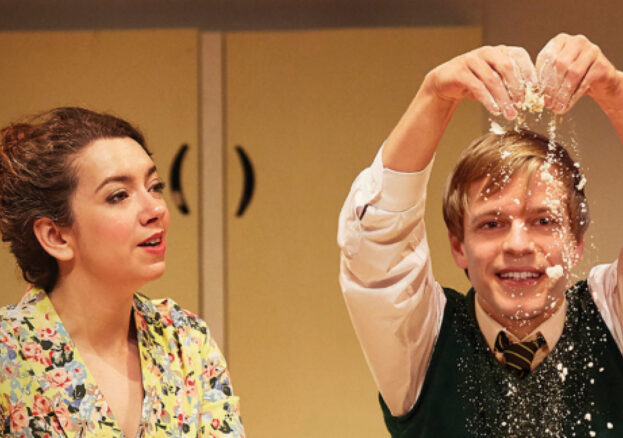 A truly delicious digital theatre feast. Part radio play, part animated film – and every foodie's dream – Nigel Slater's Toast has been adapted for you to enjoy at home, by the Lawrence Batley Theatre, Huddersfield.
Following a hugely successful 2019 West End run and national tour, this popular play will be available to experience online this July. Adapted by Henry Filloux-Bennett, the production is inspired by Nigel Slater's award-winning food memoir Toast: The Story of a Boy's Hunger.
Part radio play, part animated film…and every foodie's dream.
Toast is the story of Nigel Slater's childhood told through the tastes and smells of the food that he grew up with. A moving autobiography, 'Toast' focuses on Slater's love of food, his younger days, the relationships with his family and his burgeoning sexuality.
This online production is sure to evoke childhood food memories in all of us – whether that be sherry trifle, old-fashioned corner shop sweets or Angel Delight. It's brilliant that food has the ability to transport us to a memory or safe place. Toast is also much more than this too – it's about love, loss, family and growing up.
Featuring the original West End cast, led by Giles Cooper, all of the artists and creatives have worked on the show in isolation, with the actors recording their lines at home. Interactive and sensory, the online performance will also be accompanied by a recipe card from Nigel Slater. Additionally, audiences can opt to pay for a full theatrical experience delivered directly to their doorstep, which will include a programme and two Walnut Whips.
Guaranteed to warm your cockles like a freshly baked jam tart.
Guaranteed to warm your cockles like a freshly baked jam tart, we love that the Lawrence Batley Theatre has found an innovative way to reach out to their audience at such a testing time for the industry.
Toast is sure to whet the appetites of foodies and theatre-lovers as they share the origins of Nigel Slater's lifelong passion for food.