Needle and Thread Mask Making – Online with Old Bank Residency
Ben Williams, Managing Editor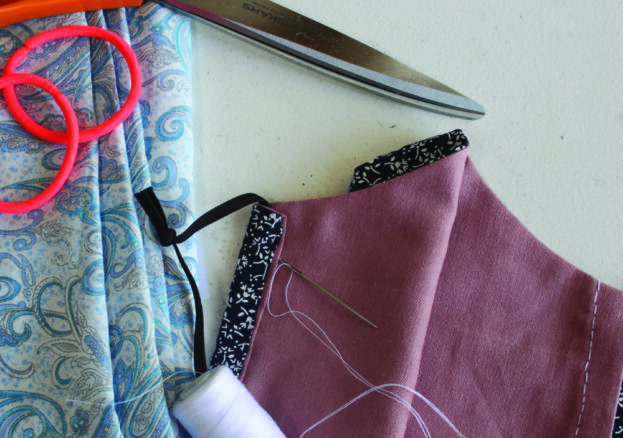 Join Stitched Up Cooperative for this 50-minute workshop and learn how to create your own sustainable cloth mask using materials found around your home.
What you will need for the workshop will be 2 pieces of fabric for the outer and lining material of your mask. Suitable fabrics are; a tea towel, high thread count pillowcase, cotton pajamas or item of clothing(we will be cutting your chosen fabric down to size so please choose an item no longer in use). Guidelines suggest the thicker the fabric the better, the best way to test is by holding your fabric and seeing how much light passes through – the less light the better!
Other things will be; a needle and thread, scissors, elastic/bobbles, pins (optional), pencil, iron and ironing board and your pattern (pattern can either be downloaded via the Old Bank Residency forum and printed, or traced from the measurements on the pattern if you don't have a printer).
This workshop is suitable for all, you don't need to be an experienced sewer to create your mask.