Marriage Story – Streaming on Netflix
Tom Grieve, Cinema Editor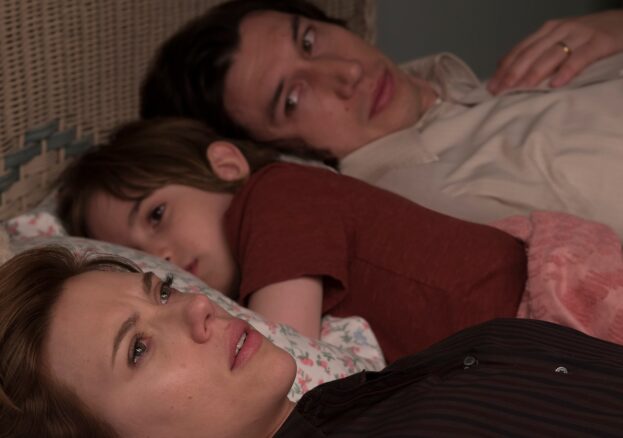 Marriage Story opens with married couple Scarlett Johannson's actress Nicole and Adam Driver's theatre director Charlie listing, in voice-over, each other's positive quirks and personality traits. Charlie says that what he really loves is "is that she really listens when somebody is talking," before going on to say that she's his favourite actress. Nicole loves that Charlie can darn socks and enthuses about his affection for all aspects of fatherhood, tantrums and all – their 8-year-old son Henry is played by Azhy Robertson. Writer-director Noah Baumbach, responsible for such acerbic, independently-minded dramatic comedies as Greenberg and Frances Ha, layers images of domestic bliss and an uplifting score by Randy Newman.
The rug is quickly pulled. We're in couple's therapy and this is a mandated exercise, one that Nicole can't even complete. The couple are divorcing, you see, and while they'd like things to stay amicable, they are about to get ugly. Charlie is a superstar New York theatre director. His work is in an experimental, physical mode, and he is about to receive a prestigious McArthur Genius Grant. Nicole is their company, Exit Ghost's lead actress, she's eschewed the lights of Hollywood and brightened Charlie's star in doing so. Fading affections and an incident of infidelity lead to a fracture in their relationship. Native Angelino Nicole wants to spread her wings, understandably, and there are still offers coming from L.A.
Nicole switches coasts, taking Henry with her and setting the stage for an almighty, bitter war. Those who have ever bore close witness to divorce will latch onto a familiar set of grievances and dynamics. There are competing Halloween costumes, new homes, new toys and new partners. As mentioned, it is ugly stuff, but it is also petty and human. That Baumbach takes the material and pounds it into something that is so pleasurable to witness, moment-to-moment, is remarkable. Sure, there are bouts of screaming and tears – both leads deliver performances of impressive depth – but from a scene where Nicole's sister (Merritt Wever) attempts to serve Charlie divorce papers, to a bloody slip up in front of a social worker, Marriage Story is laugh out loud funny.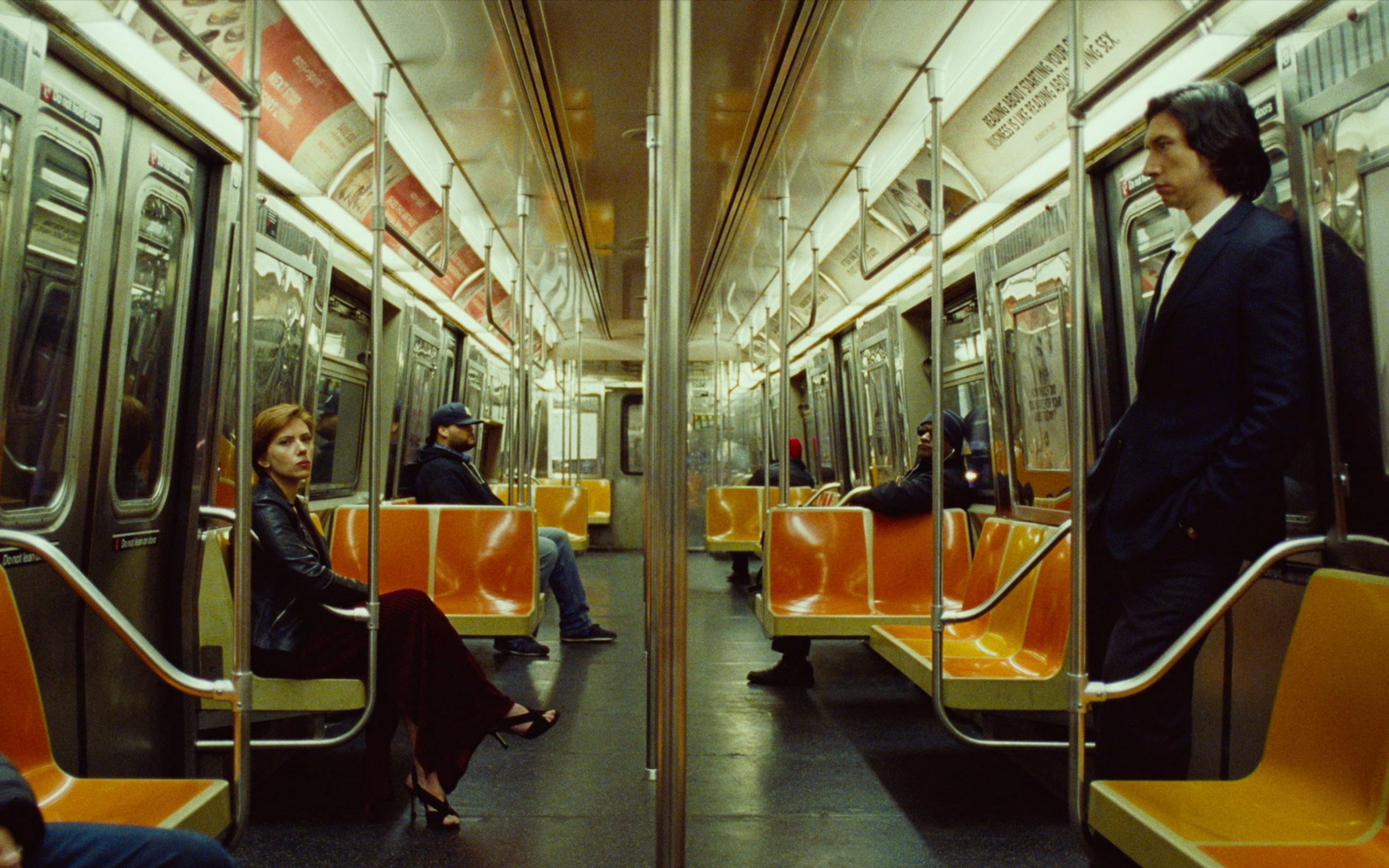 There is screwball comedy in its DNA. Baumbach has a deep affection for the classic 1940s sub-genre, an affection that is particularly evident in his 2016 Greta Gerwig vehicle Mistress America. Marriage Story's whirling, pinball scenes between its central divorcing couple, their lawyers and family members are amongst the funniest of his career. Of course, screwball was often the comedy of remarriage; concerned with witty, warring spouses who come to realise that nobody else can keep up. There are elements of that here, both Nicole and Charlie are certainly exceptional people: talented, intelligent…on paper, a great match.
The amicable separation becomes nasty when the lawyers are involved, or perhaps the introduction of lawyers reveals wars that should have been fought earlier. Nicole enlists Laura Dern's battle-hardened Nora while Charlie hires Alan Alda's overly genial Bert – "Am I paying for this joke?" he enquires during one rambling segue – before bringing in Jay, an expensive big-gun played by Ray Liotta. Dern particularly impresses, channelling the same ferocious energy that made her Big Little Lies character such a fierce icon of female solidarity. Both Charlie and Nicole bleed money in lengthy scenes of negotiation in which the most minor infractions are weaponised, and for a time it becomes difficult to see the good that ever existed in their relationship.
Work. Money. Kids. Their problems are not unusual ones. Baumbach reportedly drew inspiration from his own breakup with actress Jennifer Jason Leigh. There are certainly enough small details here to evidence his familiarity with the minutiae of divorce in these circles of society. This is not a film that will send you back glumly into the night though. From the idealised ecstasies of monogamy that open the film, through bitter realities and spiteful acrimonies, Marriage Story concludes on hopeful notes, not that this couple are meant to be, but that people can move on and ultimately, be ok.
Marriage Story is available to watch on Netflix with a subscription.