Manchester Cathederal: 360° Virtual Tour
Carmel Smickersgill, Tours & Activities Editor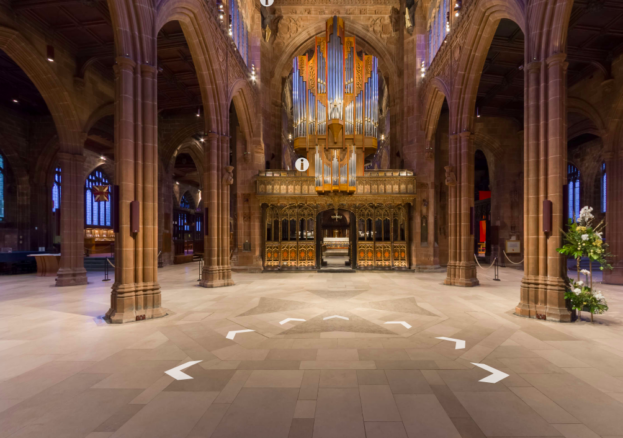 Manchester Cathedral has managed to transfer a lot of it's religious happenings online. With live streamed morning and evening prayer and now a fully immersive virtual tour. The tour takes you through the glorious interior of this sacred space and can be experienced through VR as well as on a screen.
each chapel feels unique and has its own personality
With stunning 360° photography the space comes alive. There are helpful arrows guiding you through each space and no limits to what you can see once you're in them. Explore the smaller chapels, Library and Quire. Each chapel feels unique and has its own personality. This is seen in the colours, furnishings and physicality of the space.
As you enter the virtual environment you're greeted by the high alter, the Cathedral's majestic open central space. From there, it's up to your which area to next explore in the virtual tour.
Many people think the Cathedral is a modern build because of its extensive renovations. However, there was an angel stone embedded in the south porch of the building which dated back to a Saxon church in 700AD. The neo gothic renovations and modern additions only serve to make the building an even more fascinating patchwork of history.
This virtual tour was produced by Nikhilesh Haval.