Luna Cinema at Harewood House
Tom Grieve, Cinema Editor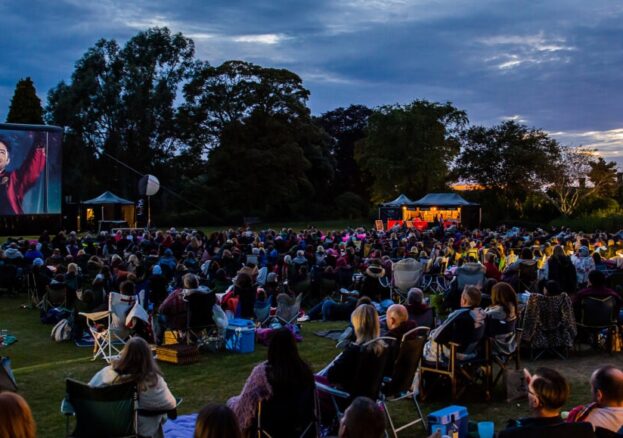 As summer winds away, The Luna Cinema takes advantage of the earlier sunsets to present a series of outdoor classic and feel good films at Harewood House. After a year when cinemas have opened sporadically, these screenings promise an unforgettable big screen experience under the stars — and with great food, a full bar and a click and collect service to boot.
The Luna Cinema have lined up a selection of cheesy, guilt-free picks too, starting on Thursday 16 September with Tom Cruise's starring turn in Tony Scott's thunderous eighties classic, Top Gun. That's followed by another eighties throwback the following night as Patrick Swayze and Jennifer Gray shake their tail feathers in a Friday night showing of Dirty Dancing.
Saturday night's pick is a sing-a-long screening of The Greatest Showman featuring Hugh Jackman. Finally, Sunday 19 October is given over to Downton Abbey — a fitting choice, considering part of the 2019 movie, starring Maggie Smith and Hugh Bonneville was filmed at Harewood House.