Liverpool Biennial 2023 at Victoria Gallery and Museum
Maja Lorkowska, Exhibitions Editor
Liverpool's Victoria Gallery and Museum has become another stop on the Liverpool Biennial 2023 map, displaying the work of three artists: Antonio Obá, Charmaine Watkiss and Gala Porras-Kim. The works share an interest in spirituality and an engagement with archives and collective memory.
The largest piece on display Jardim (2022) by Antonio Obá (meaning Garden in Portuguese). The installation is created from hundreds of brass bells that visitors can touch. We are invited to follow a path through it and ring the bells. Obá has done extensive research on hunting environments and Jardim is the result, placing the viewer in the position of the hunter and the hunted, by giving away our position.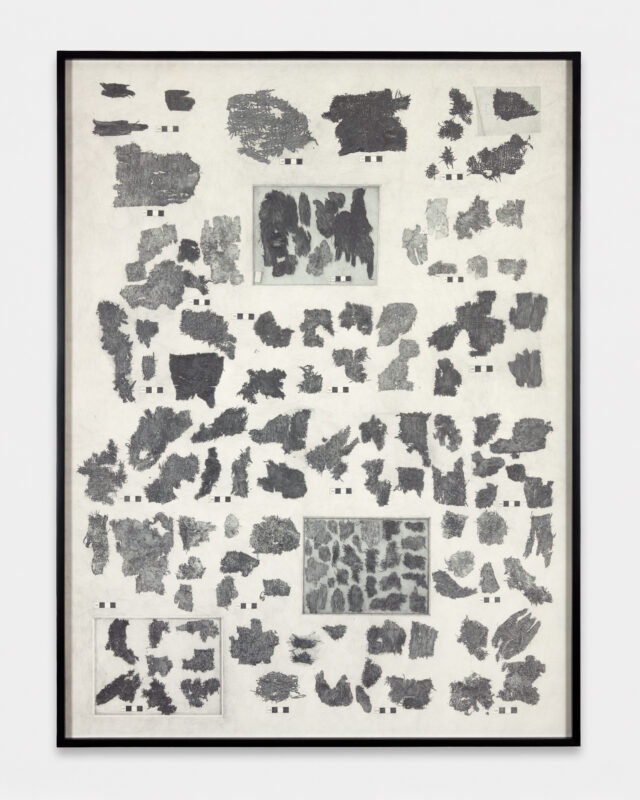 Charmaine Watkiss' pieces are illustrated life-sized figures onto which the artist maps 'memory stories' – visual representations of her research into the African Caribbean diaspora. In this exhibition, she focuses on rituals, stories and customs that have been carried via the Transatlantic crossing and have become part of the Caribbean culture. Gala Porras-Kim's drawings Future Spaces Replicate Earlier Spaces (2023) take ancient objects as starting points to imagine and create new forms and their functions. This work highlights the difficulty of remembering.