Libersea presents Can You Hear Me?
Carmel Smickersgill, Tours & Activities Editor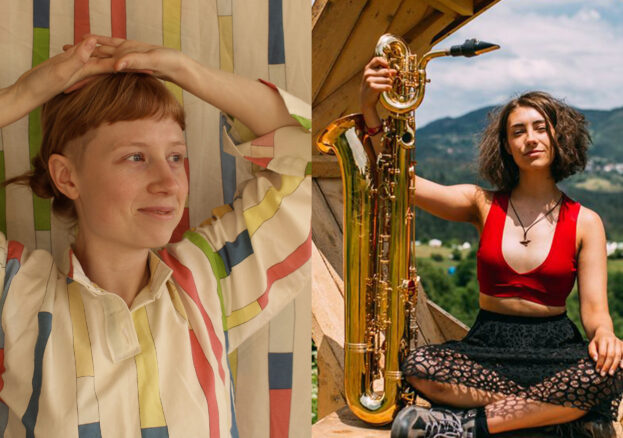 Brighter Sound have long been the champions of collaboration, bringing artists together from multiple backgrounds, disciplines and practises to create entirely unique performances. Can You Hear Me? is no exception to this established tradition. Over the past year Manchester based multi-instrumentalist and songwriter Caitlin Laing-McEvoy has been exploring the theme of connection alongside Aarhus based visual artist and musician Ditte Elly Goard.
Ditte is a British-Danish artist whose practice includes a collection of concept albums presented as museum archive material under the name Musikeum. They also produce electronic music under the name Knight Knight. Caitlin is well known in the Manchester music scene for her powerful lyrics, hauntingly beautiful vocal melodies and not only some serious instrumental skills but the production chops to sew everything else together.
create something that stretches beyond geographical boundaries
Creating newly commissioned work together in a time where sharing physical space isn't a possibility, has challenged these two artists to develop their working methods and create something that stretches beyond geographical boundaries. Under the joint moniker Libersea, Caitlin and Ditte will be performing their debut EP Can You Hear Me? live and for the first time at SOUP.
Both artists value honesty, storytelling and aren't afraid to show vulnerability in their work. After the past year of connections being lost, repaired or rekindled we're expecting to see a mixture of reflection and weight in this performance. However, both Caitlin and Ditte's work often involves soundworlds that can't help but have a lot of joy in them. We look forward to seeing how their experience of working remotely has influenced their music.
On the night you'll also hear Ellen Beth Abdi spinning some soulful tunes and keeping the vibes positive between acts as well as support from catchy wonky pop inspired songwriter Paige Kennedy. As we aren't entirely 'back to normal', Brighter Sound are asking the audience to take a lateral flow test prior to attending the gig. This means we all can properly enjoy the music in the safest way possible.
This project was a co-commission with Library Live, Manchester as part of Brighter Sound's gender equality programme Both Sides Now.