Leon Vynehall at Soup Kitchen
Johnny James, Managing Editor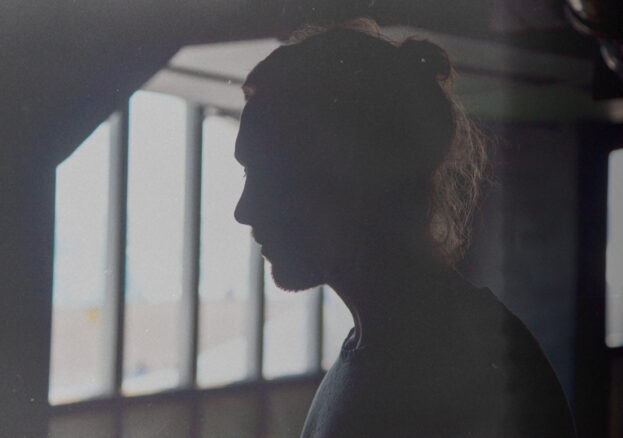 In a short space of time, Leon Vynehall has established himself as both a master craftsman in the studio and a demon behind the decks. 2018's spellbinding debut album Nothing Is Still was one of year's best electronic records, and his recent entry into the DJ-Kicks series has been massively lauded too. Notoriously media shy, all we know about Vynehall is what we hear in his music. Ahead of his show at Soup Kitchen on the 2 August, then, we thought we'd thread our way through that story.
Vynehall first broke through with 2014 EP Music For The Uninvited. Inspired by the funk, soul and hip-hop tapes his mum used to play in the car, this opulent house record offers an eclectic and rewarding listen. Rightly so, it wound up on a plethora of 'Best of the Year' lists by the likes of Pichfork, FACT and Resident Advisor, and saw him hailed as a producer on the sharp ascent. 2016's Rojus was released to similar applause. More club-ready, this one offered up an artful punch of contemporary UK house, with the euphoric 'Blush' shining particularly brightly.
Then came last year's debut album, Nothing Is Still, which was an entirely different beast. Released on Ninja Tune, this record saw Vynehall move past the confines of the club, into a more conceptual arena. Digging deep into his family history, the album charts Vynehall's grandparents' emigration from the UK to New York in the 1960's. Ambient in tone, he builds rich layers of texture whose ebbs and flows really do tell that captivating story. Some of the best moments are marked by the arrival of a ten-piece string section, whose lush arrangements betray Vynehall's obsession with the great minimalist composers, particularly Phillip Glass and Terry Riley.
This is all just one side of Vynehall's story, of course, because whilst he's clearly gifted as a producer, many know him best as a DJ. Over the past six years or so, he's played in Europe's most renowned venues, racking up rave reviews in the process (check out his Boiler Room set above and you'll see why). Testament to his powers as a selector, last February's DJ-Kicks (Leon Vynehall) won high praise from critics and fans alike, with Resident Adviser gushing over his "uncommonly deep craft". The only place to fully experience his skills behind the decks, though, is in a live setting. Happily, you can do just that on the 2 August at Soup Kitchen. Presented by the excellent Zutekh, this one's going to be wild. See you in the basement.