Krabi, 2562 – Streaming on MUBI
Tom Grieve, Cinema Editor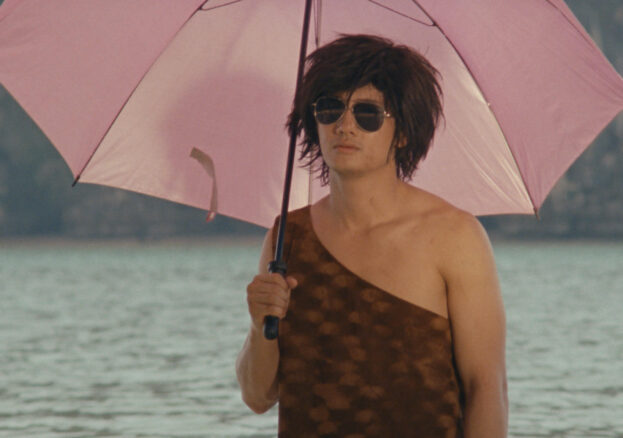 Experimental art-house auteurs Anocha Suwichakornpong and Ben Rivers join forces for a surreal, perplexing trip to Thailand in Krabi, 2562 (Krabi is the region in which the film is set, while the digits that follow refer to the year 2019 in the Buddhist calendar.) The film follows a sophisticated young woman (Siraphan Wattanajinda) — a market researcher or location scout depending upon who asks — as she explores beaches, shrines, and a local abandoned cinema before disappearing without a trace.
The co-directors approach this slight premise playfully, utilising non-professionals and documentary techniques to blur lines and provoke a sense of mystery. Lengthy shots of beautiful beaches — including the one from Danny Boyle's The Beach — are intermingled with more surprising images, such as hazmat-suited scientists roaming around a tourist attraction, or Neaderthals hunting in the shallows.
A merging of sensibilities, Suwichakornpong (By the Time It Gets Dark) and Rivers (A Spell to Ward Off the Darkness) offer a mischievously meditative portrait of southwestern Thailand — past, present and future — that contrasts with the popular version sold to backpackers and holidaymakers.
Krabi, 2562 is available to watch on MUBI with a subscription.