Kendal Torchlight Carnival
Ian Jones, Food and Drink Editor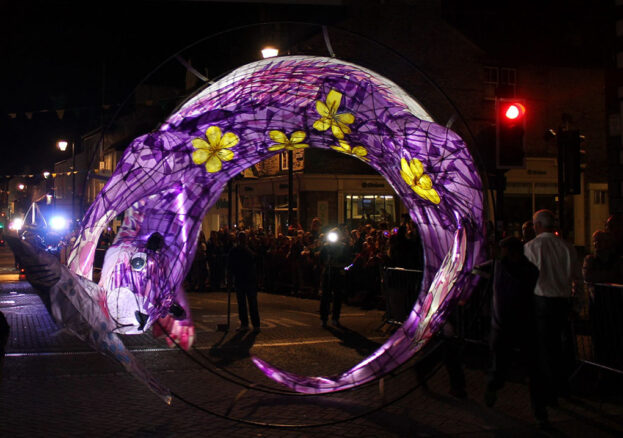 Kendal Torchlight Carnival is a great event for families with children. Every September, following the Westmorland County Show, a parade of hand-made torches circulates the whole of Kendal, with local schools, businesses, and organisations competing to put on the best show.
Showing off the traditional industries that are the pride of Kendal, the performances highlight the agricultural history that makes the town and region famous, as well as the new wave of creative and artistic activity in the Lakes. Where once the young torch-bearers might have gone on to be farmers and weavers, they're now as likely to become graphic designers and advertising executives, and you'll see offerings from the Brewery Arts Centre and of course the Quakers. Guests are just as welcome as locals.
As well as watching the handmade lanterns go by, guests can participate in live craft sessions and make their own pieces. Traditionally these are made from withies and reeds papered over with translucent tissue paper, although the inventive people of Kendal are not against using more modern materials and approaching current affairs topics with a dose of humour. There are also puppet shows and food stalls.
There are also carnival floats assembled by the people of Kendal, featuring dioramas and dance and music performances that roll past on trucks. The highlight is the Festival Chariot which makes a tour of the town. This is all attended by a series of pop-up bars and street food suppliers, eager to grease the wheels.
If you're planning a trip to Kendal, the Torchlight Carnival is a great time to go. You can easily plan your holiday around it and the hotels will put you in easy reach. It makes the perfect centrepiece to a few days of exploring the Castle and Museum and would make a fine end to an evening out walking at Scout Scar or Windermere.