Joy Orbison at Soup Kitchen
Johnny James, Managing Editor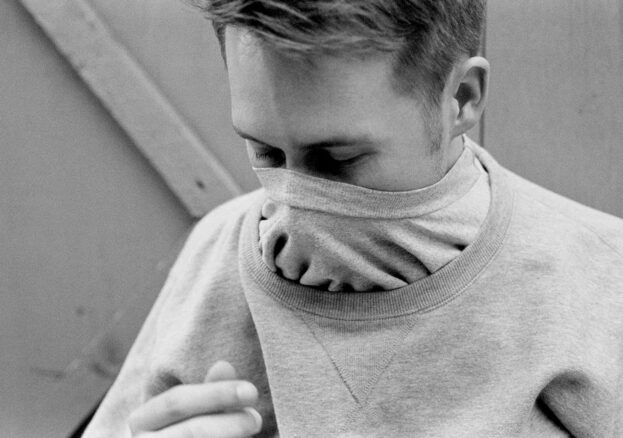 Joy Orbison is bringing his much-celebrated brand of garage-house to Manchester's favourite basement, where he'll perform alongside Lyster and Rahim. Here's what to expect.
Peter O'Grady, better known as Joy Orbison, has followed an interesting career arc. It began with a startling debut single, 'Hmph Mngo', which was released ten years ago. Just as dubstep was beginning to wither under the lights, that floor-filling garage-house belter held out something new to get excited about, inspiring a new wave of producers to follow in O'Grady's wake. In many ways, though, his career thus far can be defined by a gradual turning away from that smash record, and towards a darker, more intriguing corner of the dancefloor.
Conjuring dystopian landscapes, this woozy, off-kilter creation reveals O'Grady at his most mesmeric.
From that darker place, O'Grady has continued to bring the fire. 2009's 'The Shrew Would Have Cushioned the Blow', for example, was a banging follow-up to 'Hmph Mngo', doing a hell of lot with a little. Paring down his production to the bare necessities, O'Grady's characteristic chopped vocals, jerking rhythms and high-frequency percussion were celebrated the world over. 2012's stern and murky 'Ellipsis' was another banger, featuring a squelchy acid bass line, pummelling breaks and slamming retro piano.
In the years that followed, O'Grady focussed less on his solo project and more on his prolific partnership with Boddika. That is, until, the surprise arrival of 2018's moody 81b EP, which remains O'Grady's latest work. Released on his own Toss Portal label, this is his fullest statement yet. It's also his most wide-reaching, with perky techno tracks placed alongside slow-motion house jams. Of these tracks, 'COYP' is the most interesting. Conjuring dystopian landscapes, this woozy, off-kilter creation reveals O'Grady at his most mesmeric.
Of course, the proper place to be mesmerised by this kind of music, is the dancefloor, and Joy Orbison's show at Soup Kitchen will provide just the opportunity. There, he will be joined by Rahim, whom O'Grady he first spotted at a 5 Gate Temple party in London. Constantly mixing up genres, expect everything from contemporary classical to Ugandan (fictional) dancehall to grime. O'Grady also welcomes one of his favourite DJ's and old friends Lyster to share the decks. Formerly part of the infamous Manchester-based meandyou collective and these days running his own imprint YOUTH, expect fire.
With Joy O and pals at Soup Kitchen priced at a measly £7, this banging line-up is worth two, three, four times the payout. Expected to sell out any day now, don't sleep on this one!