Watercolour Paint with Art MCR
Carmel Smickersgill, Tours & Activities Editor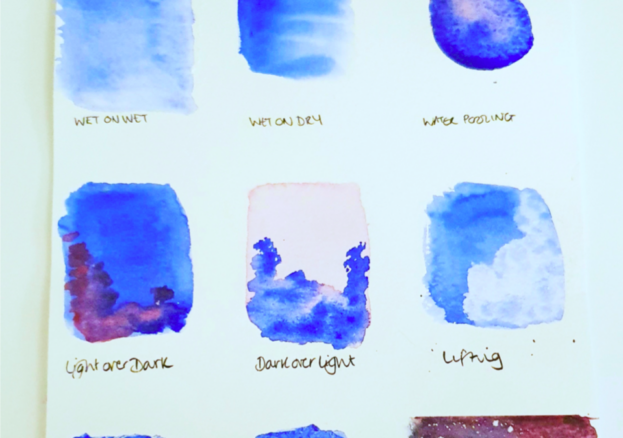 Art MCR have been providing creative inspiration throughout lockdown, with their online workshops. In January, visual artist Sally Slide will be leading a relaxed and calming introduction to watercolour paint.
Whilst the workshop is held online, you'll be supplied with all the materials you'll need via and art pack which is posted to you from Art MCR. Each pack contains a watercolour paint dot card, three watercolour brushes, watercolour paper as well as masking tape and a mixing palette.
create a galaxy scene with shimmering stars
This gentle introduction encourages you to experiment with simple brush strokes and create original work. Sally will guide you through a range of watercolour techniques which you can then put into action. The workshop encourages those with no experience to give painting a go. As well as being welcoming for amateur artists, Sally provides a mixture of structured content and freedom, so those who feel more competent can get a lot out of the session too.
At the end of the workshop you will have created two pieces. The first is a galaxy scene with shimmering stars. This is done using salt, yes salt! The second will be a landscape, where you can apply each technique you've learnt during the session to give the image real depth and texture.
Whether you're picking up a paint brush for the first time, or just there to share a stress free Sunday lunchtime painting session with like minded artists, Sally will be there to guide you through, offer advice and encourage you to express yourself on paper.