Hinterlands Film Festival, Skipton
Tom Grieve, Cinema Editor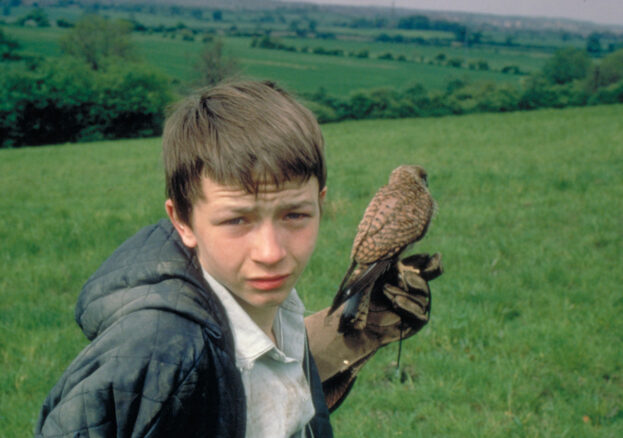 Hinterlands is a fairly new film festival from outdoor arts organisation Wild Rumpus and the Great Place: Lakes and Dales programme. Set in the picturesque landscapes of Skipton, the event focuses on rural film with a schedule of screenings, immersive experiences and performances inspired by iconic moments in cinema.
The programme for 2020's festival hasn't yet been announced, but here's a look at what was on last year:
Described as "far more than an ordinary film festival" by Artistic Director Geoff Bird, Hinterlands 2019 opened with a 50th anniversary screening of Ken Loach's iconic Kes at Skipton Castle. A fitting opener, the Yorkshire-set film about a young boy and his kestrel was followed by a launch party open to all ticket-holders. From there Hinterlands took over Skipton's 107-year-old Plaza Cinema for a run of classic and brand new films set in and celebrating rural landscapes.
The 2019 programme included recent blockbusting documentary Free Solo, about rock climber Alex Honnold attempts to scale the famed El Capitan rock face at Yosemite National Park without using a safety rope; Alice Rohrwacher's magnificently mysterious Italian drama Happy as Lazzaro; and Francis Lee acclaimed God's Own Country – an award-winning depiction of a romance between a young sheep farmer in Yorkshire and a Romanian migrant worker.
The isolation of woods and wilderness have inspired filmmakers forever, and last year, horror fans bunkered down with an all-night marathon scheduled to showcase all the darkness and menace of rural cinema. Things got a little lighter outside of the theatre, as Hinterlands invited audiences to camp out for a special screening of Wes Anderson's pithy scouting comedy Moonrise Kingdom army marquee at Aireville Park, whilst a showing of Taika Waititi's riotous Hunt for The Wilderpeople inspired a free treasure hunt.
Poignantly – and somewhat joyfully – Skipton Plaza Cinema hosted an interactive sing-along of the Doris Day classic, Calamity Jane.
Beyond the films themselves, festivalgoers gleaned wisdom from industry professionals as Geoff Bird hosted a discussion featuring a panel of award-winning location experts. Meanwhile, there was a chance to get hands-on with a stage combat workshop, and an Animation Workshop hosted by Wallace and Gromit animator Virpi Kettu where budding creatives created their own stop motion animations based on films inspired by Skipton's local cinematic scenery.