Happiest Season – Streaming on Google Play
Tom Grieve, Cinema Editor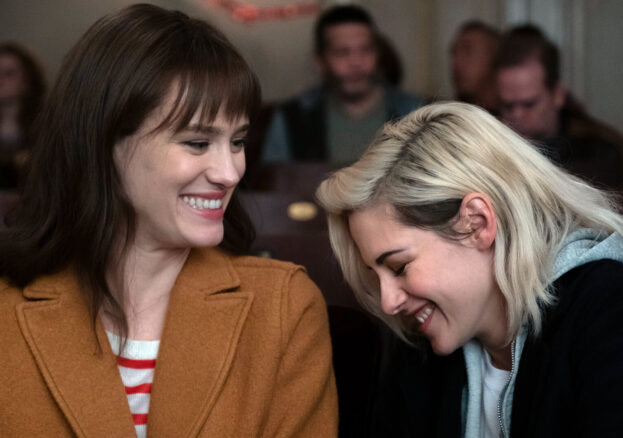 Every year we get a glut of new Christmas films. It just isn't very often that we get a good one. Clea DuVall's Happiest Season is that rare beast: a charming yuletide romantic comedy with laughs and pathos. Available now on streaming, the film stars Kristen Stewart (Personal Shopper) as Abby and Mackenzie Davis (Halt and Catch Fire) as her long-term girlfriend Harper. Things seem to be getting serious when Harper asks Abby to spend Christmas at her family home.
There's only one problem with the spur-of-the-moment invite — she hasn't told her conservative family that she's a lesbian. Abby learns the truth on the car journey and the pair concoct a plan to pass themselves off as roommates. Needless to say there are shenanigans, close calls and plenty of hurt feelings as Harper reverts to patterns of behaviour tread by her closeted teenage self.
The film boasts an especially stacked cast, sourced largely from some of the biggest sitcoms of recent years: Alison Brie (Mad Men, Glow) and Mary Holland (Hoops) are Harpers fractious sisters; a superb Aubrey Plaza (Parks and Recreation) is her wronged — and secret — ex-girlfriend, while Dan Levy (Schitt's Creek) impresses as Abby's best friend and confidant.
If there's a problem with Happiest Season then it's in the formulation of its central relationship. Davis' Harper is perhaps too cruel in the family-placating demands she makes of her girlfriend and it doesn't help that the film only really sizzles when Stewart is on screen with Plaza. Imperfections aside, Happiest Season manages its premise with nuance, empathy and, in addition to being genuinely funny, it is a pleasure to spend time with.