Grimmfest at Odeon Great Northern
Tom Grieve, Cinema Editor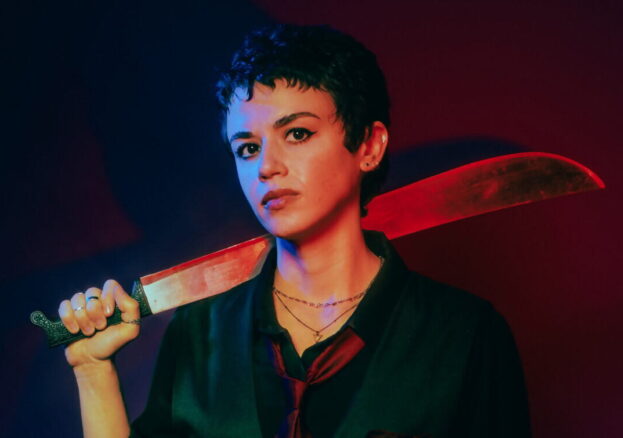 Grimmfest is back for 2023 with a huge line up of scary movies sourced from across the globe. The much-loved genre film festival is a staple for Manchester's movie fans, who can look forward to all manner of chilling ghost stories, bloodthirsty slashers and creative creature features at the start of October.
The fest opens with a couple of 1980s late-night classics linked by pop music icon David Bowie. First up, Tony Scott's über-cool vampire flick The Hunger which stars Bowie in a vampiric love triangle alongside Catherine Deneuve and Susan Sarandon. Then, Paul Schrader's stylish, erotic remake of Cat People, which stars Nastassja Kinski, and features a memorable title track from Giorgio Moroder and Bowie.
The rest of the weekend is all about discovery, with daily short film programmes scheduled alongside new feature films and premieres from around the world. From Raymond Wood's "candy-coloured queercore feminist revenge shocker" Faceless After Dark, to the Joy Division-inspired Japanese satire Love Will Tear Us Apart, there's plenty to explore.
We like the sound of What You Wish For — billed as a South American spin on Patricia Highsmith's The Talented Mr Ripley — and Abruptivo, in which a man with an explosive implanted in his neck must carry out crimes to stay alive. Apparently Gerry Anderson meets Philip K. Dick, and enactef by lifelike latex puppets — we're intrigued.
As always, if the above sounds even slightly up your alley, we encourage you to buy a day or weekend pass and dive into the programme. With four days of madness, mutilation and horror of all stripes, you're bound to find a new favourite.