Grimmfest Christmas Horror Nights
Tom Grieve, Cinema Editor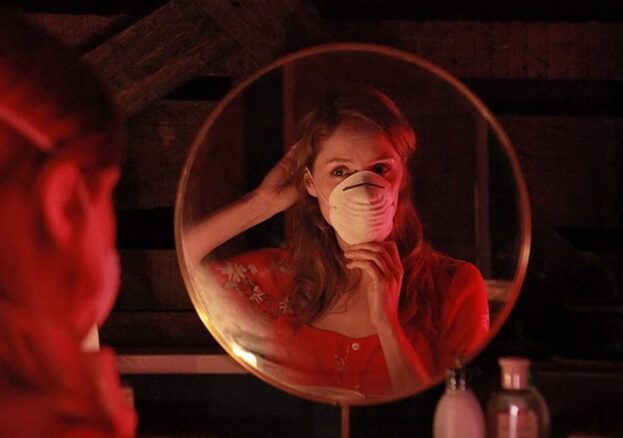 Grimmfest have sorted the seasonal cheer and merriment this December with two evenings stuffed with wintery horror for you to enjoy from home. New for this year, Christmas Horror Nights is a series of horror movie premieres, including both short and feature films curated especially for the holiday season.
The madness commences on Friday 11 December with For the Sake of Viciousness, a siege movie which tips its hat to Assault on Precinct 13 and Green Room as Lora Burke's nurse returns home from work to find a hostage situation that's complicated by the arrival of a group of vengeful bikers. Instead of saving lives, she has to start ending them… The film is followed by Rose, a slow-burn, contemporary riff on the vampire legend which sees a couple holed up in the Lake District. Starring real-life couple — and co-writers — Sophie Rundle and Matt Stokoe, this grim tale will make your lockdown look like a walk in the park.
Saturday 12 December starts with the sublimely titled Deathcember, a gruesome anthology made up of 24 shorts that take a look at the darker side of festivities. We're promised everything from splattery satire, to deliberate schlock and confrontational shock. Joining Deathcember is Red Screening (Al Morir La Matinee), a wry Uruguayan slasher in which a violent maniac sets to work on cinemagoers as they sit to watch an old horror movie — you'll be glad to be watching from home.
As with Grimmfest's Halloween streaming event, the features scheduled for Christmas Horror Nights will be accompanied by selected Q&As as well as scary shorts from around the world, helping to generate that real festival feel in your own home.