Good Time – Streaming on Netflix
Tom Grieve, Cinema Editor
There are gritty, grimy street-level New York films, and then there's the Safdie brothers' Good Time. The film opens with a helicopter shot of the city, providing a familiar glance of downtown Manhattan, before zeroing in on the distressed face of Nick Nikas (played by co-director Ben Safdie), a mentally challenged patient undergoing a psychological assessment in a psychiatric hospital. The directors, with the aid of cinematographer Sean Price Williams, keep the camera close from there on out, capturing every hair follicle and bead of sweat without ever really letting up for one hundred brutally claustrophobic minutes.
Robert Pattinson – once again demonstrating his excellent taste in collaborators – plays Nick's brother Connie. A street-smart hustler and low-level crook, Connie has designs to take his brother away from what he perceives as meddling psychiatrists and the pair's abusive grandmother. He means well, but his plot to buy a house in the woods requires capital – which he intends to obtain by robbing a bank. Despite the best laid plans, the brothers botch the bank job and Nick is sent to jail where he inadvertently provokes a fight which puts him in hospital.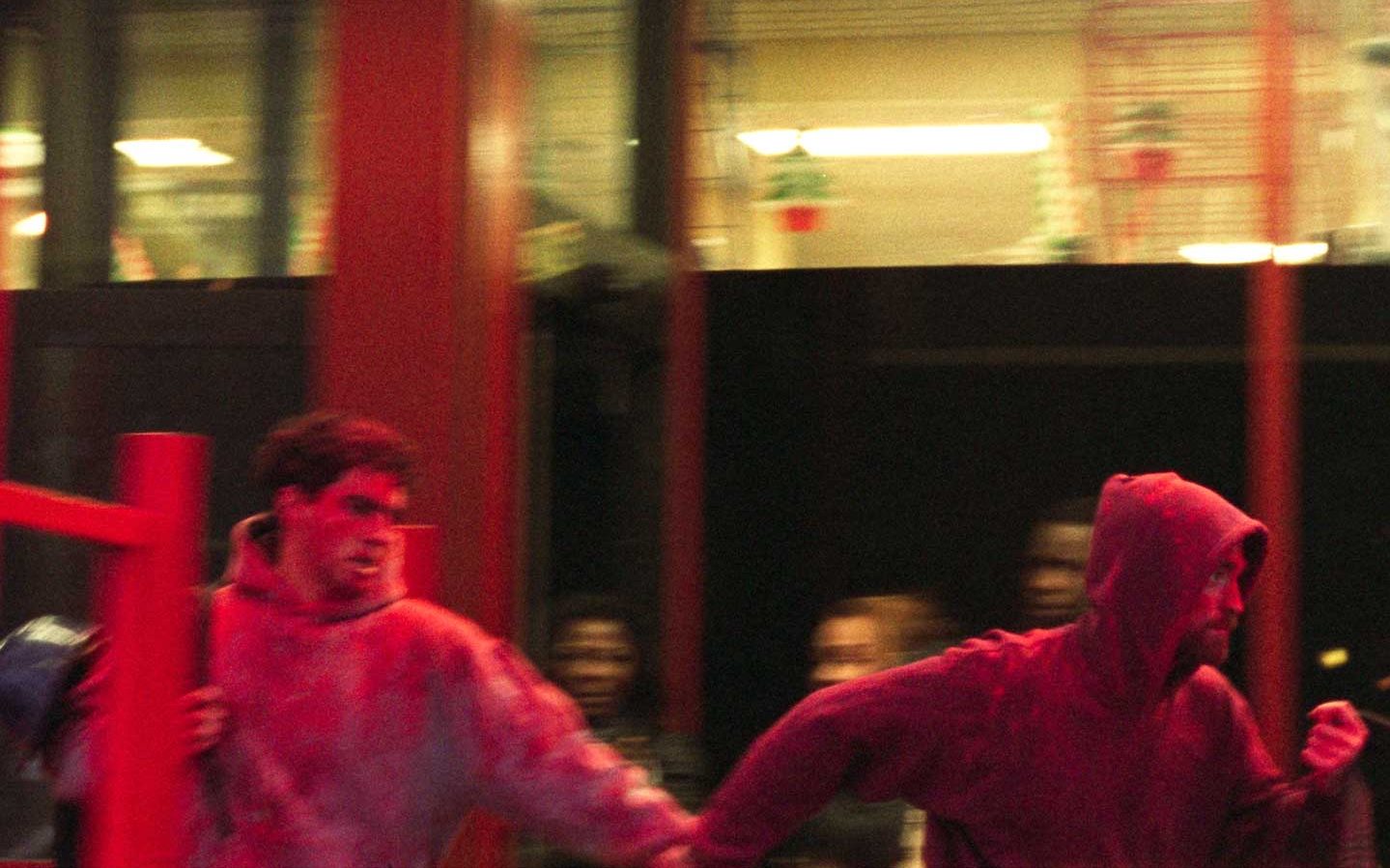 What follows is one hellishly dark night in New York City, in which Pattinson's Connie tries everything within his power to break or bail Benny out of his secure hospital bed. Connie proves a quick thinker as leverages his race, his looks and his particular brand of greasy, dirt-bag charm to escape multiple close calls with the law. Good Time's propulsive, off-kilter plotting does him no favours though, and with each narrow escape Connie is left scurrying with fewer and fewer options at his disposal as the authorities close in.
The thrill of Good Time is the way in which the Safdie brothers combine this slickly engineered plot with savage, down-and-dirty poetry and compellingly grubby aesthetic stylings. The performances – including a brief but memorable appearance by Jennifer Jason Leigh as Connie's love interest/sugar mama – add a tense, uncomfortable realism to the proceedings. Connie is never really sympathetic, but his predicament highlights the everyday abuses and grim realities of life at the bottom of America's food chain. Good Time is a relentless, pummelling experience and the perfect primer for the Safdie's new film, Uncut Gems.
Good Time is available to watch on Netflix with a subscription.