Going Public: The Kirkland Collection at Graves Gallery, Sheffield
Sara Jaspan, Exhibitions Editor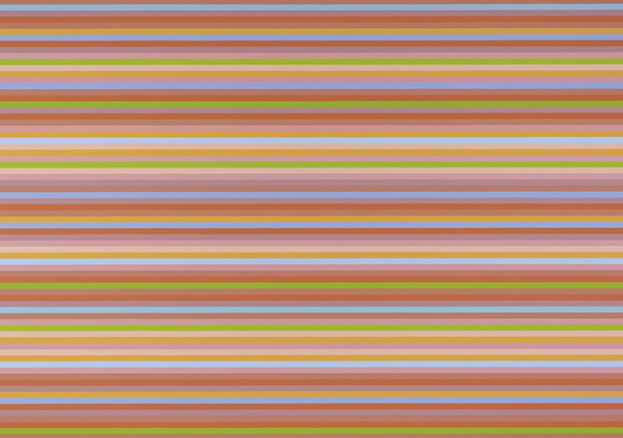 Art is made to be seen. A simple statement, you might think. But in today's contemporary art world of eye-watering financial transactions, as in centuries gone by, such is not always the case. While a vast proportion of the nation's paintings may remain in store for years at a time, many other important works, not belonging to the nation, instead hang on the walls of wealthy private collectors.
Going Public: International Art Collectors in Sheffield was launched in 2015 to place highlights from some of Europe's finest private collections of contemporary and twentieth century art on public display. In 2016, the project brought the collection of Valeria Napoleone, the world's foremost collector of work by contemporary women artists, to the city. Now, in 2017, an exhibition of painting, sculpture, works on paper and photography by artists including Donald Judd, Bridget Riley, Josef and Anni Albers, Carl Andre and Lewis Baltz, will be drawn from the personal collection of Jack Kirkland, one of the UK's largest privately owned construction and development groups.
Going Public was established to lead a national conversation about the future of regional museums and debate the question 'how can public and private sectors work together better?'. The exhibition is accompanied by a seminar event which will see regional museums and gallery professionals explore the practical considerations of creating meaningful, mutually beneficial relationships with private collectors. The much-loved Graves Gallery, home of Sheffield's visual art collection since 1934, seems a rather fitting venue for the exhibition, after the gallery faced the threat of closure in 2011 following Sheffield Council's proposals to make £84million of cuts, and was forced to reduce its opening hours after Museums Sheffield lost out on £1.4million of annual Arts Council funding in 2012.
However you might feel about public/private sector relations, Going Public – The Kirkland Collection, looks set to continue a much-needed series of debates around art ownership, whist bringing work by some of the most important artists of the past 75 years to Sheffield.