Earthbound: Contemporary Landscape from the Roberts Institute of Art at Millennium Gallery, Sheffield
Sara Jaspan, Exhibitions Editor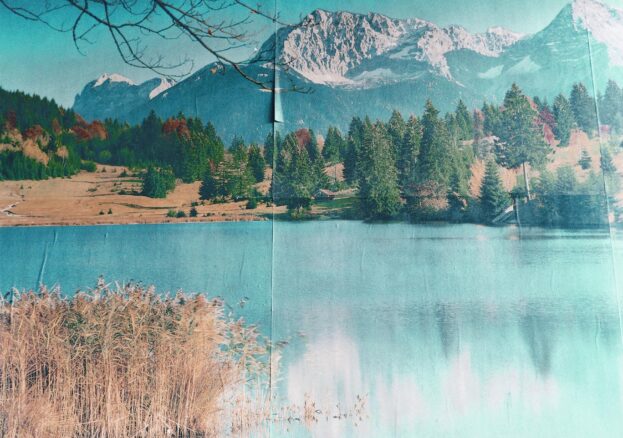 Often described as the 'outdoor city', and with a third of its area located within the borders of the Peak District national park, Sheffield is home to a population of avid climbers, walkers, ramblers, cyclists and outdoor swimmers. In fact, its whole identity is bound up with the landscape in which it sits; in more ways than just leisure. Its unique topography, mineral-rich hills and fast-flowing waterways gave rise to wide-scale coal mining and steel production from the Industrial Revolution onwards – resulting in employment and growth that continued well into the 20th century.
With this in mind, Earthbound – an exhibition dedicated to Sheffield's long history of working with the natural environment and the impact the landscape has had on the life of the city – seems more than fitting. A collaboration between Roberts Institute of Art (RIA) and Sheffield Museums, it features stand-out works from both collections by artists including Etel Adnan, Mirosław Bałka, Phyllida Barlow, Yto Barrada, Berlinde De Bruyckere, Theaster Gates and Richard Long. Earthbound also reflects upon the climate crisis, our relationship to the ground beneath our feet, how the fabric of our landscape is changing, and the ritual and conceptual uses of materials.
In the same month as the UN's issue of a 'code red' for humanity in its climate change report, this is an exhibition about placing our feet firmly upon the ground and respectfully considering the ancient role that landscape has played in the forging of our modern world. Explore the show then head out into the surrounding great outdoors where the majestic dales, tors and ridges of the Peak District await.
Presented at Millennium Gallery, Earthbound is the latest exhibition in Sheffield Museums' continuing Going Public programme, which explores opportunities to share private collections within public institutions.