MIF21: EART
Sara Jaspan, Exhibitions Editor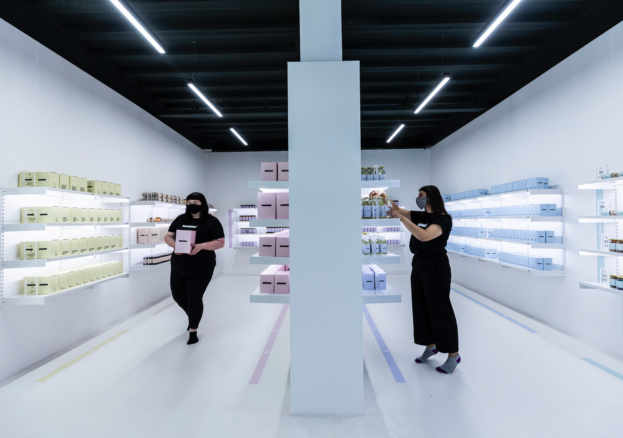 Creativity has been touted and nominally espoused as an important value in government and the corporate world for a number of years now. Yet how much has self-expression truly been welcomed into life and society beyond the confounds of 'the arts', and perhaps people's leisure time? At best, it is tolerated as an indulgence; at worst, viewed as dangerous. But what would the world be like if this were to change? If creativity was truly embraced and allowed to seep into all areas – from banking and real estate to healthcare and governance?
14 years since his first Manchester International Festival commission, which formed part of The Rusholme Project in 2007, leading Pakistani artist Rashid Rana is returning to Manchester to present EART. An MIF exclusive, the project will take the form of a pop-up grocery shop and exhibition based on the concept of 'EART' – a term invented by Rana to describe moments of self-expression and creative practice that include but are not limited to the arts. The fully functioning shop will exist as a direct challenge to capitalism and consumerism – offering a playful alternative by stocking generic, locally sourced and unbranded produce that reframe the act of buying. The exhibition will dive deeper into this concept of extended creativity, considering how it could be applied beyond the confines of the gallery space.
For an artist who more often works with photography, sculpture and digital printmaking as a means of exploring abstract concepts and societal issues, this should be an interesting form of creative divergence. His 2007 MIF commission, presented at Rusholme Jobcentre Plus, celebrated the area's local heroes as part of the festival's wider focus on the local art scene. It's exciting to see Rana situate another of his works firmly within the city; seeking to enter into a direct relationship with the people who live here. Start saving your pocket money and head along to EART.